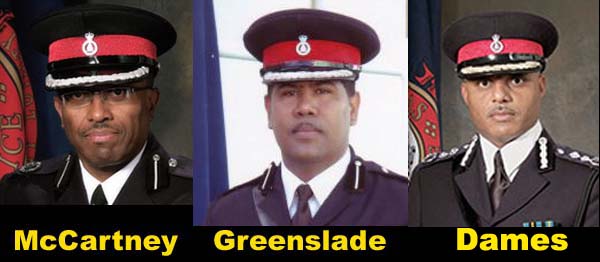 Since we have all leaders in the country and media reading BP these days we hope they would read this report.
Bahamas Press has learnt the HIGH COMMAND of the Royal Bahamas Police Force has order ten [10] spanking new 2011 Ford Explorers for the top brass to ride. Now get this, senior law officers in 2010 were all fitted with 2010 vehicles. That was just one year ago.
With the skyrocketing crime problem and the fact that NOT ONE CAR patrol was on Bay Street during the robbery at John Bull on Sunday, wouldn't it makes sense for the leaders at the RBPF to recognize the need to put more vehicles on the streets over pleasing themselves?

Bahamas Press finds this wastage indeed appalling and disgusting! Twenty new streetcars could have been put on the road over this clear abuse of the purse! Why would the high command need a new car in 2011 when they were all given new vehicles in 2010? What justifies this?
Members of the Cabinet of the Bahamas have not had new cars since coming to office in 2007, so why the wastage on the Force?

Bahamas Press advises Tommy 'Jughead' Turnquest to get it right, stop the madness and cap the wastage of limited tax dollars.
Damn, WE NEED CHANGE