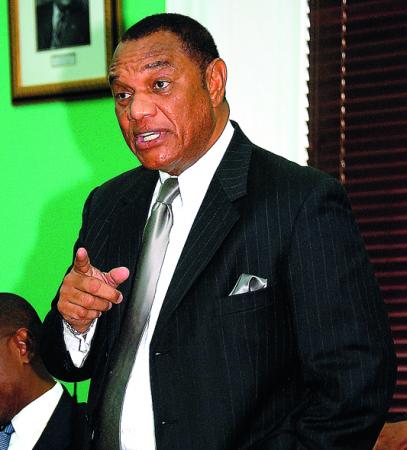 NASSAU, Bahamas — Prime Minister the Rt. Hon. Perry G. Christie said this "Government is not just about building roads, schools, bridges also about building patriotism, a unifying spirit of belief in The Bahamas, belief in Bahamians and an ever increasing sense of pride in the great achievements of our country and its citizens."
During his Contribution to the 2012/2013 Mid-year Budget Statement in the House of Assembly, Monday, March 18, 2013, the Prime Minister said the Government is about building The Bahamas – fostering a renewal of focus on believing in The Bahamas on being a Bahamian and believing in Bahamians.
"We will not be able to do all of what is required at this time but that should not stop us from starting.
Prime Minister Christie said in preparing for the 40th Anniversary the Government is committed in its planning to lay foundation for the 50th Anniversary.
"That is why we called for a non-partisan congress to be convened to discuss the future of The Bahamas. We have accepted an offer to focus in with the College of The Bahamas in such a Symposium in June of this year."
He added, "That is why we are encouraging the National Leadership for the 40th Anniversary to use this occasion to examine our history nation-wide with a view to bringing forward the names and contributions of deserving Bahamians."
The Prime Minister said the Government wants to name Burma Road and other streets and parks after great contributors.
The Government also wants to honour the suffragettes and Rhodes Scholars.
Prime Minister Christie said this is why legislation will be brought before Parliament lifting up and memorialising Majority Rule Day, and sooner rather than later the necessary decision to institutionalize Labour Day as Randal Fawkes Labour Day.
"And that is why we will introduce Bahamian National Honours in fulfilment of the promise we made when we passed in our previous term The National Honours Legislation."