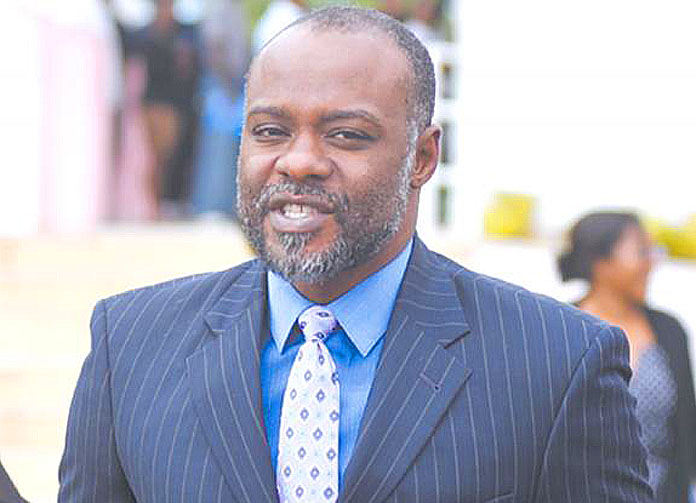 Nassau, Bahamas — In 2014, 85 percent of the persons murdered in the country met their deaths at the hand of a gun, someone armed with high-powered warlike weapons with the intent to kill!
The fact, therefore, is that people travelling with and using such deadly, lethal instruments should be shown the greatest and swiftest punishments provided by the state.
On May 17th, 2014 authorities discovered10 live rounds of .22 ammunition in Bostwick's luggage as he approached inspection at the security screening section of the Freeport, Grand Bahama airport. He was a Senator in the Free National Movement at the time.
By some great mystery, the case was moved to Nassau, perhaps in hopes that no one would show up as witnesses. We at BP could not allow that to happen.
While never denying the bag was his, Bostwick claims he was set up – but by whom? It was his bag. It contained his personal effects, including medication and travel documents, and he had to go inside to present himself for checking at the counter at the airport. In testimony, a detective appearing in the case said, "I also observed on the conveyor belt, a black pinstripe backpack with a Bahamas 40th anniversary pin, a magazine (that) contained ammunition, male dress shoes, medication and other personal effects."
Therefore, one must wonder how is it with all the facts presented Bostwick didn't know what was in the contents of his bag? And, if he wasn't knowledgeable about its contents, one must also wonder why did he pull the bag from screening after it was placed on the belt? This is 'gonna' be interesting.
Magistrate Andrew Forbes agreed with the prosecution that John Bostwick II has a case to answer. On Tuesday morning Magistrate Forbes is expected to hand down his ruling.
With all the massacre and mayhem facing the society with these dangerous deadly lethal instruments trafficked by persons to kill, maim, wound and and commit bodily harm to innocent lives in some cases – we ga watch and see how correct the Commissioner of Police is when it comes down to the Judiciary!
We report yinner decide!