PLP gears-up for election fight and announces it will begin ratifying candidates in early January…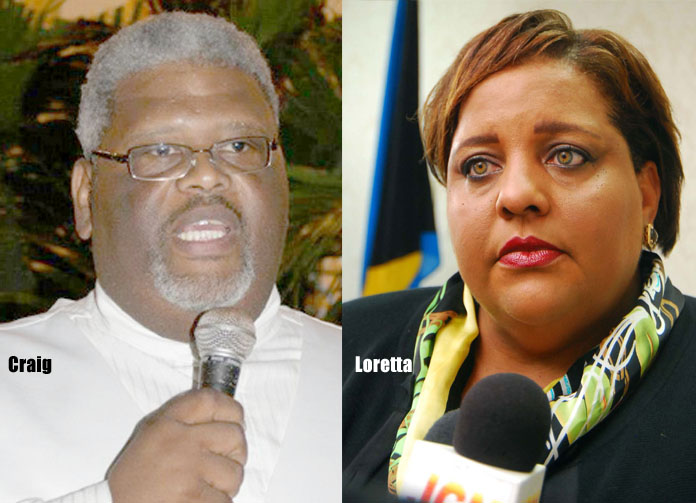 Nassau, Bahamas – Breaking news coming into Bahamas Press confirms Attorney Craig Butler, the grandson of the country's first Bahamian Governor General and the brother of MP for Long Island Loretta Butler Turner, wll pick up his nomination from the governing PLP early in the New Year.
After leaving the party in 2010 while serving as treasurer, Mr. Butler ran unsuccessfully in the Bamboo Town constituency as an independent, taking just 329 (or 6.64%) of the ballots cast. Hon. Renward Wells clinched the seat as a PLP candidate with a whopping 1,940.
Last month Renward Wells abandoned his PLP seat in order to take up residence as an FNM as he walked across the floor.
But what is interesting in all this are two things:
1) The PLP is already ratifying candidates – this according to Party Chairman in the Nassau Guardian for Monday 30th November [today].
2) According to sources Loretta Butler-Turner may swing to the PLP amidst growing discontent with the present leadership of the FNM!
The Turner, Foulkes and Turnquest clan are opposed to Wells and Andre Rollins into the party and have mounted a holy war against Dr. Hubert Minnis which some believe will diminish the party's chances of winning the upcoming general elections. Sources also tell us it is possible that Butler-Turner might show up in Bamboo Town and physically campaign against the Free National Movement! This must be unsettling for members of the opposition FNM party.
Whatever takes place, all we at BP know is this – It ain't long nah!
We report yinner decide!
content/uploads/2015/11/CASHNGO.jpg" alt="CASHNGO" width="600″ height="450″ />