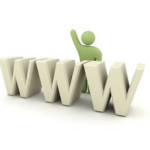 by Communikas
With the advent of technology and the World Wide Web, marketing your business has become much easier and more cost-effective. There are different types of online marketing that are patronized by different businesses to increase their visibility and establish their presence on the Internet. One very popular marketing method used successfully by many businesses, both online as well as offline, is affiliate marketing. As the name suggests, it involves recruiting affiliates to help promote your company, its products or services to others for a commission.
The concept of affiliate marketing is not new to the field of business and many offline businesses have been using it successfully over the years to enhance their presence in their locality. However, with the intervention of the internet, it is now possible to expand your business presence beyond imagination. Like with all other marketing strategies, it is important to understand the essentials of affiliate marketing and the best ways to adopt this marketing style in your business, especially if you want to succeed.
For success in any online marketing strategy, it is important to build credibility and reputation by enhancing visibility of your website and its products or services. It is important that you use an affiliate marketing program to enhance visibility of your website and business along with that of the program. In order to do so, the first step is to choose a program that is credible and one that will actually help you in your endeavor. Given the fact that the internet is flooded with myriad affiliate marketing programs, this could be a daunting task. So, care should be taken before you finally choose and commit to a program.
Once committed to a program, it is important to ensure that you use tested and successful strategies to help you increase your marketing base as well as visibility. One very good strategy for excelling in affiliate marketing is to write articles on various keywords related to your business. This can actually demonstrate your knowledge as well as expertise in the field, and also help you build your reputation on the World Wide Web.
Secondly, blogging is considered to be an excellent tool to enhance your web presence and can be really useful to help you become successful in the field of affiliate marketing. However, it is very important to ensure that your blog contains keyword rich content that is relevant to your business. This will help you build a loyal customer base. Blogging should be essentially followed by social media marketing, which can help ensure that your fan base is loyal to your products and/or services. For attaining success in affiliate marketing, it is important to create a niche for yourself and your business and you can easily achieve this objective by using web 2.0 tools.
Finally, it is important to have a website that is properly designed with a perfect layout, which is not too cluttered and has rich content with the necessary keywords. This will ensure that all the traffic that you attract to your website through affiliate marketing gets translated into actual sales, which in turn means increased profits for your company.
About Communikas
Communikas is a full-service branding, marketing and printing firm that provides creative thinking, strategic advise and efficient execution. For more information, call 305.321.8642 or visit www.communikas.com.