by Communikas llc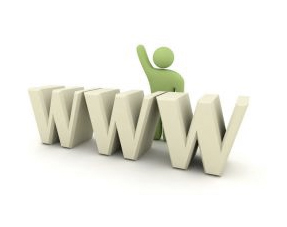 Web 2.0 technologies are changing the way products and brands are popularized and marketed. Thanks to their ability to offer more interactive methods of reaching out to the targeted clientele and measuring marketing results, Web 2.0 marketing tools have changed the entire concept of marketing, quite similar to what the printing press has done for communications in the past. However, you need to research the options and limitations of this new, fast-paced world of marketing before taking the plunge.
Here are some tips that you can use for marketing your offerings via Web 2.0:
Know what social media is all about: Social media tools offer online platforms to people where they can share their views, insights and experiences with other users. So, you should explore and know more about Del.icio.us, YouTube, MySpace, Flickr, StumbleUpon and Digg – to name a few. Such knowledge will help you to use these tools effectively, thereby ensuring that you reach your targeted, prospective customers without any difficulty.
Think creatively and make the right choice: Web 2.0 marketing tools need your creativity at work to let the word out about what you have to offer. So, you need to think, often out-of-the-box, to beat the competition, create a big bang, engage your existing customers in new ways and turning prospective clients into your fans. Remember – your fans are nothing short of your online salespeople who can create a buzz about your offerings on the World Wide Web if they adore your services and the person behind them (that is – YOU). So, have a planned strategy at work.

Participate: Web 2.0 marketing tools go one step ahead of the traditional four P's of marketing namely product, pricing, placement and promotion. It is often called the fifth P of marketing – Participation, which holds the key in social media applications. So, be proactive and instead of waiting for your audiences to discover you on the Web, reach out to them and interact so that you can know about their choices and preferences. You may use various mediums like your own websites or blogs, Web forums, users' blogs, MySpace, Twitter, Facebook, etc. for such purpose. However, don't go overboard with your promotional drive and respect the norms or conventions that are applicable while you communicate using a particular social medium.
Make sharing your content easier: In order to spread the word about your products/services, you need to encourage visitors to share the content on your site. Creating toolbars and widgets, posting bookmark buttons, or allowing users to repost book reviews, booklists, podcasts, photos, or videos on their own sites can help you achieve the objective. You may even create images or short videos about your offerings and post them to YouTube, MySpace, Flickr and other similar sites where people can find and share them easily.
Monitor your progress: Evaluating how successful your Web 2.0 marketing campaign has been is quite different from counting the effects that the traditional marketing tools would have generated. You will not only need to know about the website usage or circulation numbers, but would also need to measure how well you have been able to interact with and engage your clientele via social media tools.
In brief, Web 2.0 marketing tools have given the power to businesses – big and small, of using a global space where broadband connections and multimedia applications help to deliver meaningful content that people want to share and talk about, which in turn enhances the level of interaction between individuals. So, try to make the most of it to market your business.
About Communikas
Communikas is a full-service branding, marketing and printing firm that provides creative thinking, strategic advise and efficient execution. For more information, call 305.321.8642 or visit www.communikas.com.