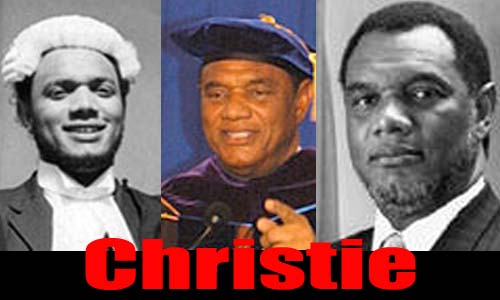 Nassau, Bahamas — The Broadway musical titled, A little Night of Music has a ballad that reminds us of Christie's PLP. The piece is titled, "Send in the Clowns".  The musical paints a love affair that went sour, where a woman is rejected by her lover as he goes off to marry a young girl, who runs off and leaves him. He returns to his first love and stands knocking at the door of her life. She stands unmoved by his return in her beautiful 'RED' dress, and sings her response. Sounds like the PLP hey?
Again we see members of the Progressive Liberal Party parading around in clown costumes telling the public to follow them, this time to 'Save Saunders Beach'. THEY THINK WE'RE IN SOME CIRCUS.
We touched this topic on Sunday and well, it appears what we had to say about Jerome Fitzgerald and his 'Band of Bandidos' was just not enough.
It appears that they decided to avoid what we had to say about this whole Arawak Cay debacle. Now we hear the group will stage this Thursday some town meeting to discuss something they themselves claim they know very little about. This is not new, these are the clowns, remember?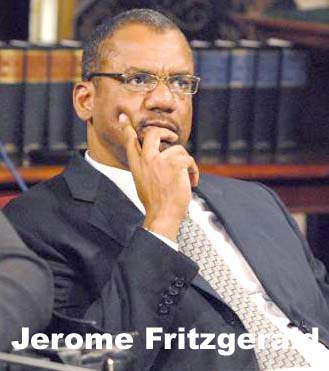 The leader of the PLP still sits silent on the whole matter and we wonder why? We wonder if his "SPECIAL INTEREST" on Arawak Cay and "the cheque received" from the tenant out there has something to do with it? Jerome will soon find out.
However, for the moment, Bahamas Press wishes to update this group of CLOWNS on who really owns Saunders Beach. Though enjoyed by the people, Jerome and his band of COHORTS must know that Saunders Beach is a private one. In fact, we should tell them it is owned by the developer of the West Grove, 'Daddy' Symonette. And it is an asset in his estate now held by Brent Symonettte. Yes, the Symonettes own that same beach the group claims is their backyard.
But you know, the chorus continues and the choir sings, "Save Saunders Beach". The louder they become and the more they dig, the more and more, Perry 'PUSSY CAT' Christie hides in the shadows. They will soon know what we know. Soon and very soon! And it is not ours to say, not just yet. In the meantime, 'SEND IN THE CLOWNS'.