The more things change the more they remain the same!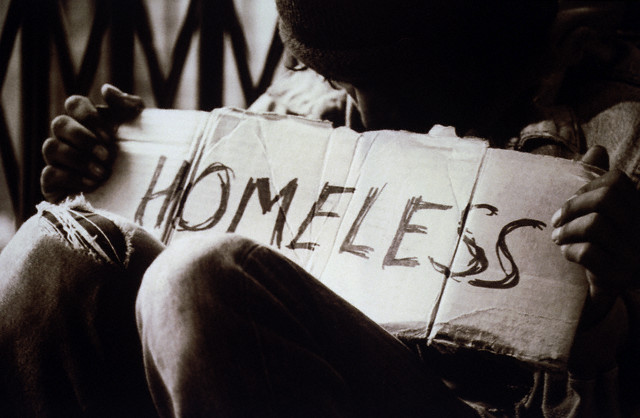 Nassau, Bahamas — There was a painful site at the Fry today, one that will be marked in the mind of this writer for decades to come.
Enjoying the fresh breeze of a cold windy night, something caught the corner of my eyes along the beachfront.
Pulling what appeared to be tons of garbage from a bin was a homeless man, sifting the new and old garbage and separating them in hopes of finding some meal along the cold shore.
The moment caught this writer coldly in the face behind my clean glass I stared at just one of the desperate among us. LOOKING QUIETLY FROM MY VIEW these words filled my head, "but for the grace of GOD there go I…"
The homeless man reminded me of my one once neighbourly community of poor but happy Bahamians, who once knew that the simple things of life were more valuable; caring for the poor and under-provided in our midst.
What poetry could calm the soul of hunger, what help could steer hunger away from the homeless I asked myself, safe in my comfort zone, while this brother, Bahamian son, and distant friend of GOD bent helplessly into a barrel of unwanted food.
But while I stare at the homeless soul, my mind wandered to the debate gripping our country and the senseless neglect we have committed against the less fortunate in our society.
Has anyone noticed how so many around us have become poorer over the past years? Desperate to steal chains for fast cash. Ripping off the doors of homes and terrorizing a family for some new phone, and for some killing an innocent brother or sister over some new pair of sunglasses.
Or how about that 14-year-old girl shot up by someone known to her as she waited for the bus in Nassau Village.
What have we all come to?
And so there I peeped from the distance, watching the homeless in his sad state – resigned to the world and all its troubles – searching for food. The simple things of life.
Not getting concerned over the great debates of Gaming or Oil Drilling, but rather focused on his search for food. Nothing more.
And so in the midst of this experience I begin to ask myself, what are we doing in these few years to move the poor further ahead?
What have we as a country done to assist those who were left behind? We are now focused on two or three wealthy men [GAMBLING OPERATORS] and are bending hard backwards to please them, when someone who cannot afford Chemo and is in their advanced stages of some troubling sickness cannot afford healthcare.
We have lost our way.
Or how about someone who is jobless and has not worked in years – what are we doing to lift them off the ground and dust them off? Or how about this homeless man out at Arawak Cay searching deep into the heap for food – what are we doing for him?
Who is it we really BELIEVE IN?
Give to your local charity this Christmas or stop and assist someone less fortunate today.
We report yinner decide!