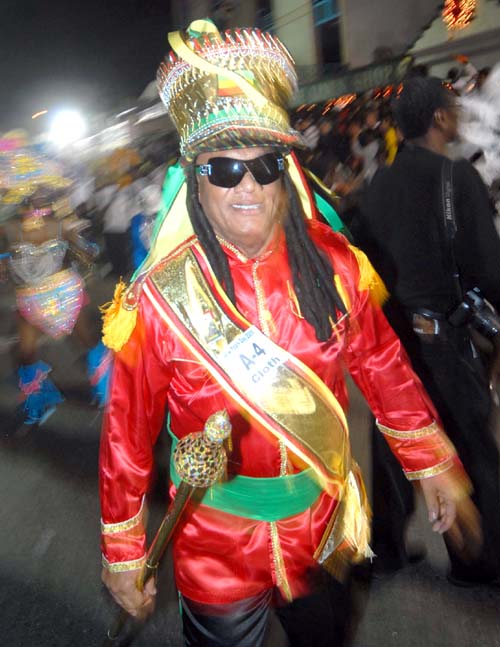 <<< Perry Christie on Bay Street. [File Photo]
Nassau, Bahamas — Members of the Progressive Liberal Party were out last evening at a rally in the Englerston community preaching the gospel of Change to a choir of a few.
Bahamas Press listened to the PLP diatribe transported on the airwaves opened by Hubert Ingraham and the FNM. PLPs refuse to acknowledge for the life of the country how they held shackled for years the people of this country by denying free speech to them.
Bahamians living prior to 2002 knew what life was like to not hear anything on the radio from the FNM or any opposing voice to the PLP. However, Christie could be heard live – NOT RECORDED – but live telling the world how he cannot 'cuss' on radio, the nerve of him.
The aging fatigued leader of the PLP, who is nearing the age of 70, was all over the radio telling his handful group of supporters how he ran the PLP into disappointment at the polls in 2007. Christie believes the voters of this country have forgotten how SLACK, RUDDERLESS and Slothful he ran the country when he was Prime Minister. He must have forgotten how he permitted SCANDAL AFTER SCANDAL to decay and annoyed his supporters while he sat down and executed nothing. Christie must think the people of this country overlooked how he saw his own senator fall victim at the hands of Obie Wilchcombe and nevertheless, he appointed 'DA SNITCH' as Leader of Opposition Business in the House.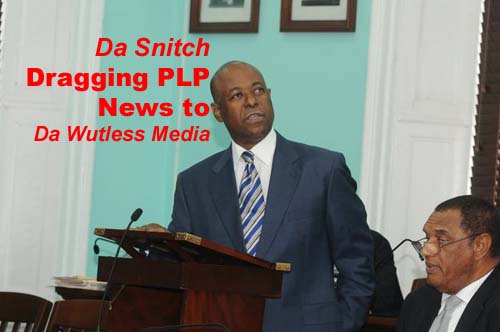 Christie demonstrated by that appointment, if nothing else, he has NOT CHANGED! He confirmed by that single appointment, he cannot make right decisions. He showed by that single appointment he has poor political judgment.
Christie proved he could not withdraw himself or his party from "SCANDAL RIDDEN" individuals, and thus he CANNOT put forward CHANGE TO THE PLP! How could the ELECTORATE HELP HIS PARTY AFTER SEEING THE PLP REFUSE TO CHANGE? Change must begin first inside the PLP.

Christie ignored how Ingraham rammed him to the wall for leading a party and ultimately the country into more corruption and scandals than the first PLP did. And now 'Da Snitch' sits comfortably at his side.
Attorney for Pleasant Bridgewater, Murio Ducille, labelled Wilchcombe "The Initiator" in the John Travolta extortion case. Christie has seen nothing wrong with that label. Christie cannot change and thus, the PLP will LOSE! Plain and simple!
And so as Christie said in his address last night, "Call me Pussy Cat all you want, I am a leader who leads with a heart." Ok then, let your heart fool you then Mr. Christie, just don't say we didn't warn you.
As one writer named 'freetinka' said, "Dey mussee tink we fool eh!"