Defeated "No" vote team set to hold a prayer vigil and gospel night on R. M. Bailey Park – Ingraham cannot help them now!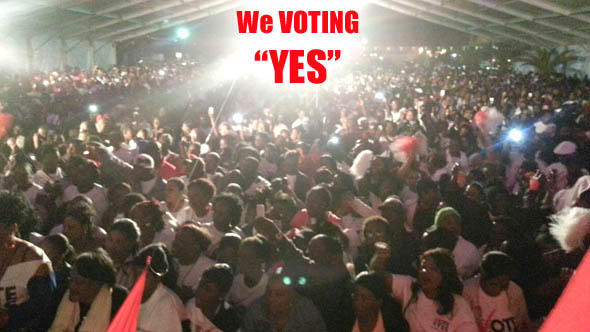 "YES" FEST FINAL TSUMANI RALLY EVENT HITS CLIFFORD PARK THIS SATURDAY!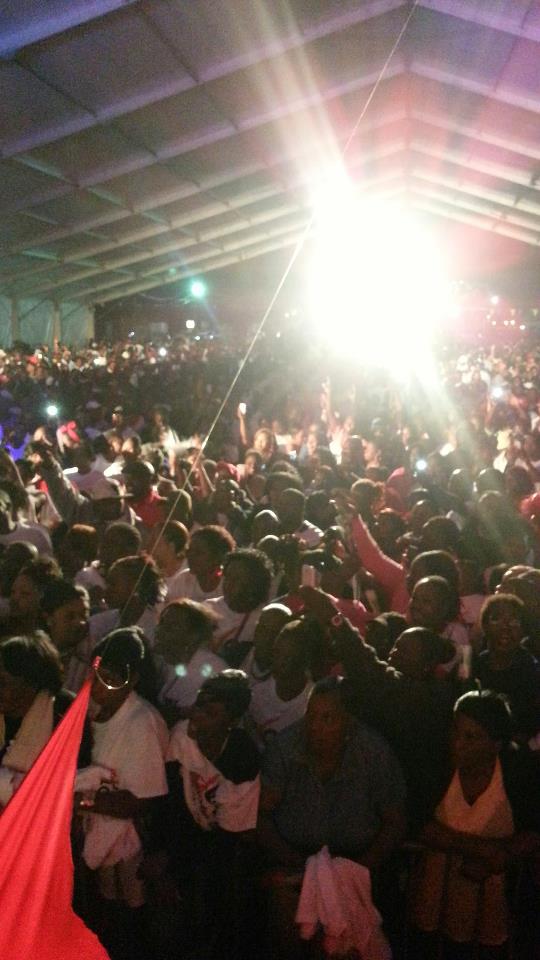 Nassau, Bahamas — Thousands upon thousands have signed up with the "YES" vote campaign to regulate and tax gaming in the Bahamas.
Last night's event under the big white tent on Arawak Cay was a sign of the times.
Bahamians across the length and breadth of the Bahamas are all voting "YES" in support of workers in the Gaming Business.
They are voting "Yes" to the expansion of the economy!
They are voting "YES" to the establishment of centres of entrepreneurship!
They are voting "YES" to deliver equality to professionals, who work and drive the economy of the Bahamas.
They are supporting the end of discrimination against those professionals engaged in the "Number Houses" who cannot be recognized by the banks.
They are voting "YES" to better funding for education, social programs, healthcare and sports facilities.
The powerful night included speakers in the gaming industry who shared their personal stories of survival.
One young woman expressed how she was in search for a job for years, and finally she was able to gain employment at a number house to support her husband and children. She noted she is a taxpayer and want the same equal treatment her peers at Atlantis and on Cable Beach receive and that's why she is voting "YES" come Jan. 28th!
Former Bar Council President Attorney Wayne Munroe expressed the fact that gambling is already legal in the country and questioned why former Prime Minister Ingraham, who support a "NO" position didn't shut the number houses down while he served as Prime Minister for 15 of the last 20 years if they are illegal? He threw his support behind Government regulating and taxing the business.
Girl on Fire for the "YES" campaign former MP and Cabinet Minister, Theresa Moxey-Ingraham, brought home the point that Monday January 28th will be a chapter in Bahamian history when an end will come for the discrimination of workers all over the country.
We applaud Moxey- Ingraham who has become a valuable asset to the campaign and who has brought tremendous clarity and attention to the issue. She is a national treasure and is a trailblazer for the rights of the common man.
Bahamas Press is shocked and surprised however, that after much discussion about the saving of jobs in the gaming industry – save for BPSU President John Pinder – NOT ANOTHER UNION EXECUTIVE in the country has step forward to support the thousands of workers battling to keep their jobs come Monday. NOT ONE !!!!
WHAT A DISGRACE!
Bahamas Press endorses the "YES" VOTE Campaign and urges our over 350,000 weekly readers and over 25,000 followers in the world of social media to support the "YES" Campaign!
VOTE "YES"!
We report yinner decide!