Yall think they need $30 million of da VAT money? Or perhaps dey done had enough of yinner tax dollars!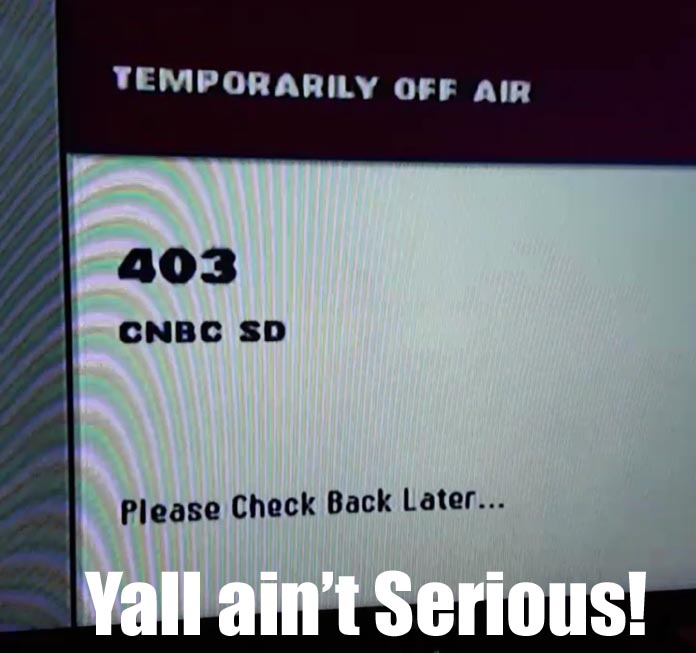 Nassau, Bahamas – Cable Bahamas is at this "freezing" and its network appears to be overloaded. As yinner know, Aliv, which has no real network, has been using Cable's infrastructure in the Northern Bahamas and is seeking the approval of BTC to use its network for the central and southern Bahamas.
RevTV began freezing earlier today and customers, rather than calling into Cable, have been calling into BP via our whatsapp line. We been telling dem Cable is no good – FIRE DEM!
Bahamians these days have been paying for "Freeze TV" and many especially on Grand Bahama have been paying for "drop Aliv" phone. We don't know what happening and URCA gone ta bed early so they can't take any calls.
Tonight on their Facebook page RevTV wrote the following: "We are aware that REVTV subscribers are experiencing intermittent disruption to their services. Rest assured our technical team is working to resolve the issue as quickly as possible."
Dat was it. No rebate or discount…just pay yinner bill ontime.
With Cable Bahamas you ga a late fee, but when ya cable service goes down, all dey does say is, "turn us on." Bahamians are sick and tired of dey foolishness!
FIRE DEM like BP did!