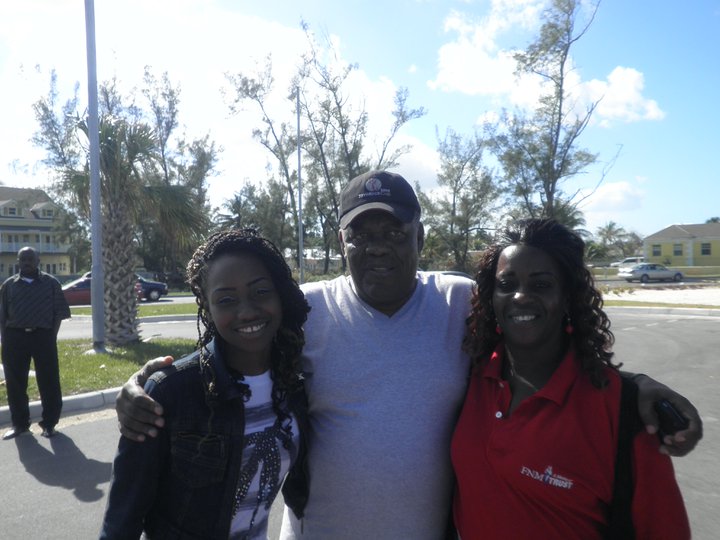 Nassau, Bahamas — He says he is not campaigning, but yesterday Prime Minister The Rt. Hon. Hubert Ingraham could be seen pressing the flesh and touring scores of senior citizens at his new beach at Saunders.
Two bus load of senior citizens from the Garden Hills community were touring Nassau yesterday, viewing developments from roadways to the new stadium now under construction by the FNM government.
While the PM was touring senior citizens, MP for the constituency, Brensil Rolle, was holding a mini-fair on the grounds in the community, where hundred of kids from surrounding areas gathered on the fair ground.
Santa could be seen handing out pleasantries to the young people as bags upon bags of gifts descended on the playground. One gift was wrapped, "Cable and Wireless a gift to the Bahamian People".