Suicide on the Arawak Cay Bridge…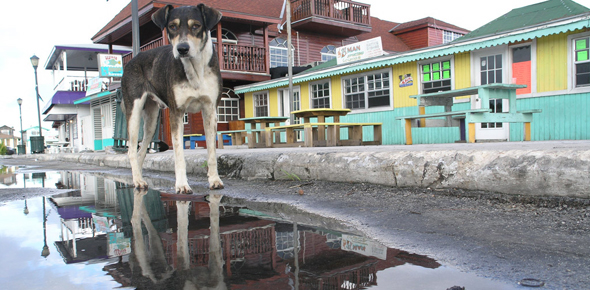 Breaking News <<< Bahamas Press is reporting the Arawak Cay came at a standstill this morning as a woman leaped to her death as she plunged from the bridge at the cay.
The woman was pulled from the waters by a reservist and pronounced dead at the scene. We can confirm the suicide victim is a Bahamian and are trying to quickly get her identity.
Hard times is believed to have led the woman to her untimely demise.We are getting report that the woman is a mother of two.
Meanwhile, breaking news coming from the rat and roach motel over-the-hill confirms the Pillsbury, who is also selling bed for sex at the establishment, was locked outside his home last week.
The Pillsbury is known for his kinky exploits with jungaliss at the popular brothel.