You may run from the law – but you will not get away!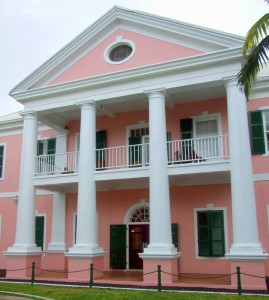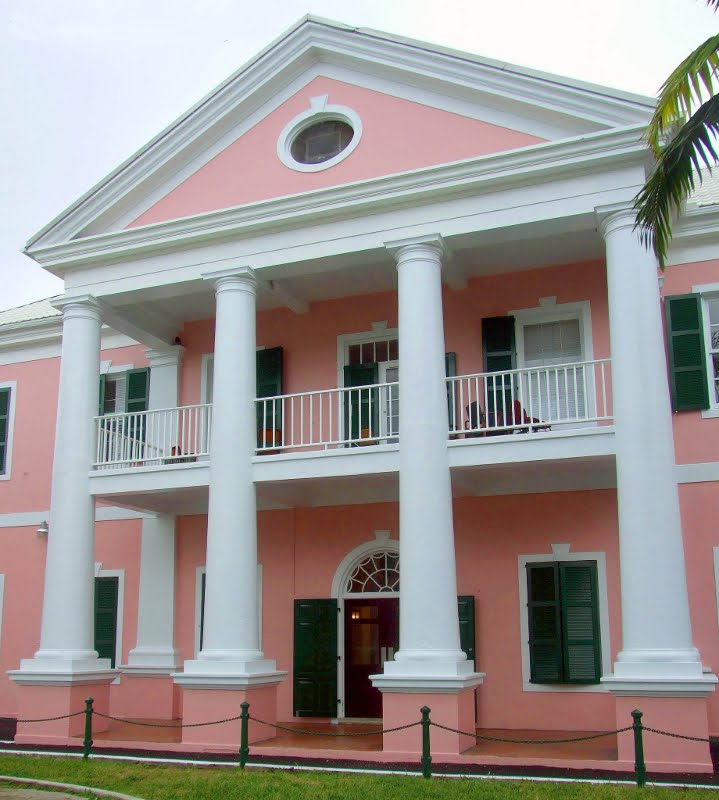 Nassau, Bahamas — Breaking update – Bahamas Press has learnt Sunday's homicide victim, 26-year-old Dior Johnson, was expected in court Wednesday to get off his second murder charge on record. But that appearance was not to be as he was shot Sunday afternoon and drowned in his own blood at a window of a Chinese eatery on East Street South.
"He didn't show up. Well, he couldn't show up," one lawyer told BP as he shook his head outside the court.
The thought was chilling, but as the song says, 'that's the way it is these days in the Bahamas.'
Police at the scene of the crime Sunday had little to say, and didn't comment on Johnson's long criminal rapsheet.
You would recall on Sunday shortly after 4:00pm a man was standing among a group of men in front of a restaurant located on East Street South when the occupants of a black Maxima car pulled up. A man armed with a handgun exited the vehicle and shot the victim several times about the body. The gunman then returned to the vehicle that then sped off.
News from the ground tells us Johnson was charged for murder and was on bail. Sources say from the looks of things, he was about to be discharged and walk a free man on Wednesday as all of the witnesses in that case had either left town or been shot dead mysteriously.
Unbelievable.
But from our own investigations into the system we at BP, unlike no other investigative team in the country, can now report what no newspaper or TV station can, why? Cause dey WUTLESS!
As far back as 2006, police and court records showed how Johnson, even then described by some to be a menace to society, was charged with the murder of Jason Rolle, who was 31 at the time. Johnson was just 18.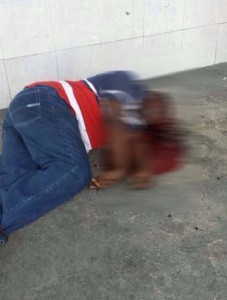 Then, when a turf war erupted last year between groups in Nassau Village, Pinewood and Kemp Road, police once again issued a bulletin for Johnson, along with a gang of other suspects.
The group was wanted for what BP in reports had described as the "Bloody Weekend" of August 30th and 31st when three murders had occurred just hours apart. As that weekend passed, dead were 28-year-old Phajese Pinder, Gwenth Duncombe, 40, and 35-year-old Robert McIntosh. Gwenth, you would remember, was that faithful Atlantis worker whose body was riddled with bullets in a ride she caught on her way home from a friend's wedding on Saturday 31st.
Pinder was gunned down that Friday just as he pulled own into his driveway on Stack Avenue, Nassau Village. And McIntosh's bullet riddled body was discovered in the Freeman's Subdivision as he walked home.
One theory is that at least two of these victims were witnesses in the 2006 Jason Rolle murder, but BP could not validate that theory.
What we know, though, is this: from records shown to us, Dior Johnson was no saint and some still believe that time has caught up with him.
After being shot dead like a cold animal Sunday, he was pronounced dead at the scene. His food ordered was never eaten, though paid for. And, yes, the jury in his murder trial will be dismissed.
BP is live deep in the Records Department ready to bring you another deep investigative piece.
We report yinner decide!