Justice set to speed up in the Bahamas!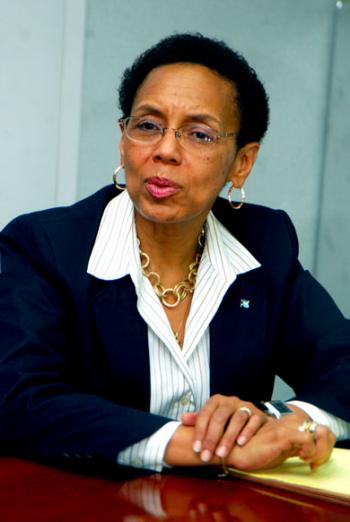 NASSAU, The Bahamas – The Office of the Attorney General is in the process of proposing legislation for the appointment of 20 Justices to serve in the Supreme Court, as part of sweeping changes on tap for the judiciary.
Attorney General and Minister of Legal Affairs Senator the Hon Allyson Maynard-Gibson made the announcement during her contribution to the 2013-14 Budget Debate in the Senate on Wednesday, June 13, 2013.
"I repeat my government's unflinching commitment to do whatever is necessary to reduce crime, the fear of crime and guarantee law and order in our society," Mrs. Maynard-Gibson said.
In this vein, before Parliament adjourns for the summer recess, legislation will be tabled for the appointment of up to 20 Justices of the Supreme Court, she said.
And, beginning September 2013 resources will be provided for the courts to increase the number of criminal trials that can be conducted simultaneously.
"It is our hope that the courts will be in a position to conduct as many as 10 criminal trials at the same time. Initial indications are that the judiciary is prepared to initiate this measure to increase the number of criminal trials being conducted in the courts. We believe this would be an important tool in our crime-fighting arsenal," she said.
The Attorney General then outlined several other measures in this crime-fighting initiative. Namely: Accelerating the implementation of Integrated Justice to prevent duplicate bookings in courts in the entire system (the Inter-American Development Bank is assisting with the implementation of this); providing the courts with the necessary tools to have an effective and efficient jury selection process; address the backlog in readiness of forensic evidence; address the backlog in Pathology reports; and increase use of video link technology as a cost and time saving measure.
Another important measure is to encourage strict adherence to case management rules; approximately 89 trials were completed from May 2012 to May 2013.
"We believe that if all stakeholders in the system strictly adhere to the Case Management Rules promulgated by the Chief Justice, 10 criminal courts sitting concurrently will enable the trial of at least 300 and perhaps as many as 400 criminal matters. These extraordinary times require extraordinary measures," Mrs. Maynard Gibson said.
According to the Attorney General, this "aggressive approach would send a clear message that crime does not pay and that you cannot play with the system."   She concluded that the reimplementation of the Swift Justice programme would continue to result in more cases coming up for trial, as matters are prepared in conjunction with all relevant parties.