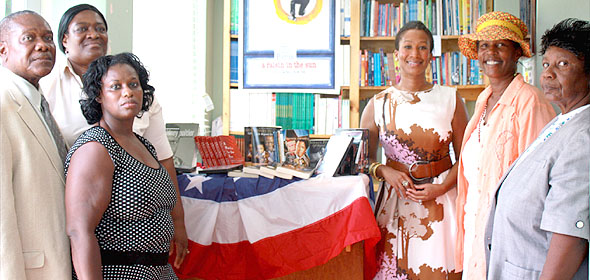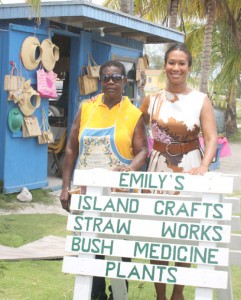 Cat Island, Bahamas — On Tuesday, July 19th, U.S. Ambassador Avant traveled to Cat Island as part of her continued efforts to strengthen- the U.S. Embassy's ties with the Family Islands. Once on Cat Island, Ambassador Avant was greeted by Cat Island's Chief Councilor Mr. Alfred Daniels and Inspector Jeffrey Darling who accompanied the Ambassador on her one-day tour of the island. Ambassador Avant's first official visit to Cat Island included stops at a local library where she donated books and films featuring Cat Island native and acclaimed actor and director, Sir Sidney Poitier; a tour of Arthur's Town by Poitier's daughter and Cat Island resident, Pamela Poitier; a visit to the Young Marine Explorers Summer youth summer camp; and a cultural exchange with a local Rake 'n' Scrape band and straw weaver.
The U.S. Embassy's donation to the N.H. McDonald Library of Bennett's Harbor included a collection of films, historic photos, and books spanning Sir Sidney Poitier's distinguished career. Poitier grew up on Cat Island and went on to become the first African American male actor to win an Academy Award, as well as an award winning director, best-selling author and is currently The Bahamas' Ambassador to Japan (non-resident). The donation offers Cat Island residents the opportunity to learn about one of their own and comes with the hopes that Poitier's life will be a source of inspiration for local children.
Ambassador Avant was also joined by Sir Sidney Poitier's daughter, Pamela Poitier, who escorted her on a tour of significant sites in her father's childhood. The tour included a stop at St. Andrews Anglican/Episcopal Church, Poitier's one room school house, and the plot where the family home once stood. Ambassador Avant mentioned how poignant the tour was for her because she remembers the stories Poitier told her about growing up on Cat Island and how pleased she was see the sites with her own eyes and share experiences with Sir Sidney's own daughter.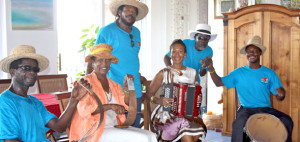 Ambassador Avant also paid a visit to the Young Marine Explorers (YME) one-week camp on Cat Island, which was co-sponsored by the U.S. Embassy. YME was founded by Nikita Shiel-Rolle, with the goal of engaging Bahamian youth in environmental stewardship by promoting an understanding of the marine sciences through scientific and artistic activities. The Ambassador applauded Ms. Shiel-Rolle for her efforts in educating the youth about marine sustainability practices on the Bahamas. The young camp participants wowed the Ambassador with their knowledge of coral reefs, mangroves, and the world famous blue holes of Bahamian waters. Ambassador Avant encouraged the students to make sound decisions as environmental leaders because those decisions will shape the future of The Bahamas and the planet.
"This is your home and it will be your generation that will inherit the responsibility of maintaining a beautiful Bahamas" said Ambassador Avant. "You have the power to change the way we see the world, regenerate the environment, and maintain it."
The day's events concluded with a dose of Cat Island culture and hospitality. Miss Emily of Arthur's Town's Emily's Island Crafts & Straw Work gave Ambassador Avant a demonstration of her unique plaiting style and shared how weavers like herself are working to keep the tradition alive by passing the skill on from generation to generation. Ambassador Avant also enjoyed a traditional Rake 'n' Scrape concert by Tough Skins and Ophie & Da Webb Sites at Shanna's Cove Resort. Ambassador Avant had an opportunity to learn about the indigenous musical tradition and was invited to take a turn on the accordion as the group played a traditional Rake n' Scrape song.
Ambassador Avant left Cat Island with new insights on Sir Sidney Poitier's childhood home and a deeper appreciation of the island's rich cultural heritage and marine environment.