A BP MORNING REPORT >>> Young man was forced to have sex with the teacher from age 11 years! Art room at Eight Mile Rock still have locks inside the door!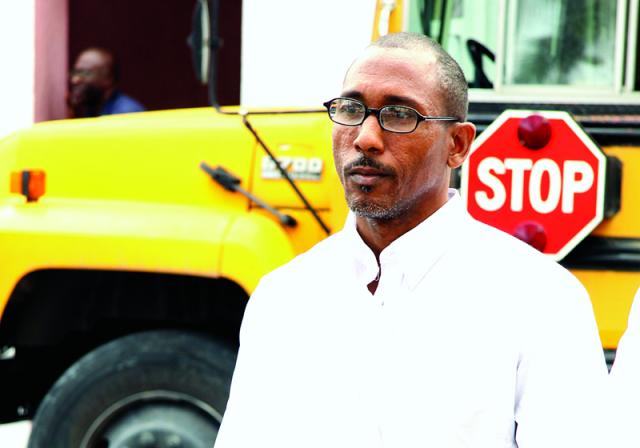 Teachers who just don't know how to stop 'foolin' with people 'churrin'
Nassau, Bahamas — Categorizing the crime committed by Andre Birbal as the worst, because as a teacher he abused his position of trust and authority, Justice Roy Jones last week sentenced the convicted sex offender to 28 years.
The 51-year-old educator had absconded from the country with assistance from officials of the Ministry of Education and was later tracked down by Bahamas PRESS on a train, travelling without a ticket.
You would remember how BP published private letters between Birbal and a relative while he served time in a New York Prison with Bernie Madoff after being caught.
He was a teacher at the Eight Mile Rock High School who took centre stage after a Love 97 FM reporter broke the story to the nation.
According to the virtual complainant, Birbal began molesting him in the 7th grade when he was only 11. The abuse of that young child continued up to the student's graduation in 2007.
And what is so sad about this case is the fact that Birbal has two boys of his own. One must wonder what in the hell did he do to them?
Birbal had committed the heinous acts of oral and anal sex while in the locked and bolted art classroom on Grand Bahama. He had also performed sex on the child in his private home.
What is interesting in this case is the fact that Birbal had an afternoon program – at the time – funded by the Ministry of Education. That program, we believe, led to the abuses of a number of young boys on the island, all facilitated by a clandestine group of public officers on the island.
As justice is done in this case, we hope a coach/Vice Principal at another public school on the New Providence is reading these developments, because we want him to know he will be up next on the stand!
Stop fooling with people Churrin! Happy Mother's Day!
We report yinner decide!