Bahamas Won Carifta Swimming Championships….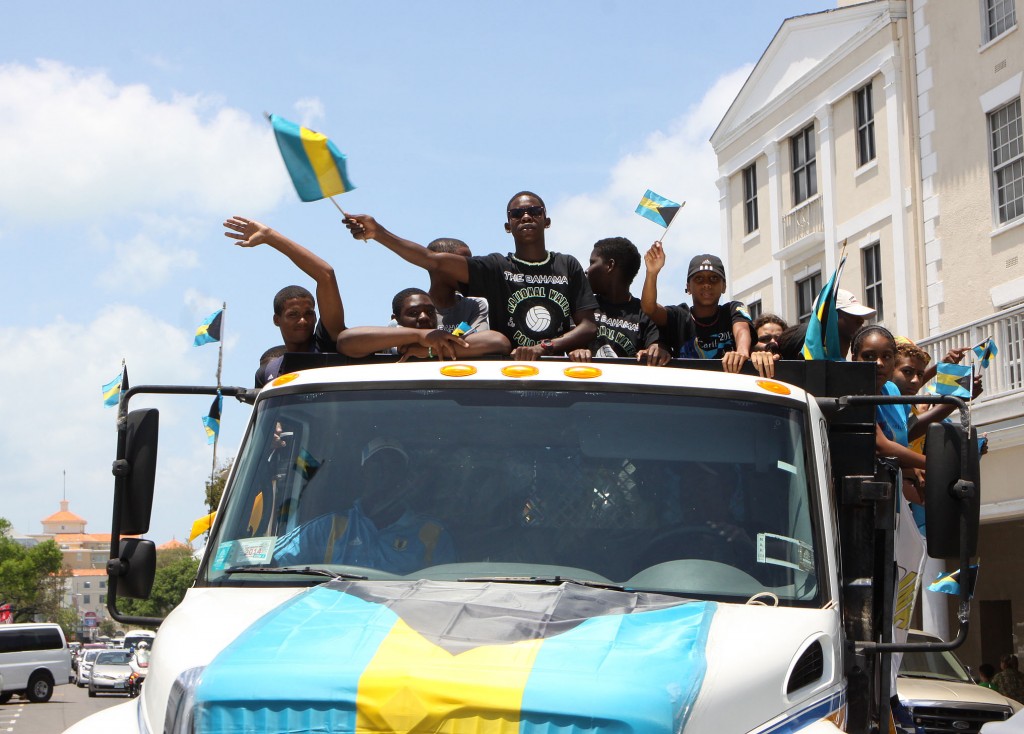 The Bahamas Swim Team returned from the 29th CARIFTA Games as the first ever CARIFTA Swimming Championships. The games were held in Aruba. The 36 member strong Bahamian Team finished first with 736.5 points which amounted to 23 gold, 22 silver and 10 bronze medals.
On Friday, 9th May 2014, the Ministry of Youth, Sports and Culture hosted the team to a motorcade through the streets of Nassau which culminated with a rally at the Ministry's headquarters on Thompson Boulevard. The major corporate partners, BTC and Subway, were also on hand to show their support.