BP MORNING BREAKING UPDATE >>>>

Edward 'Sin' Taylor of Bacardi Road is the country's latest homicide victim…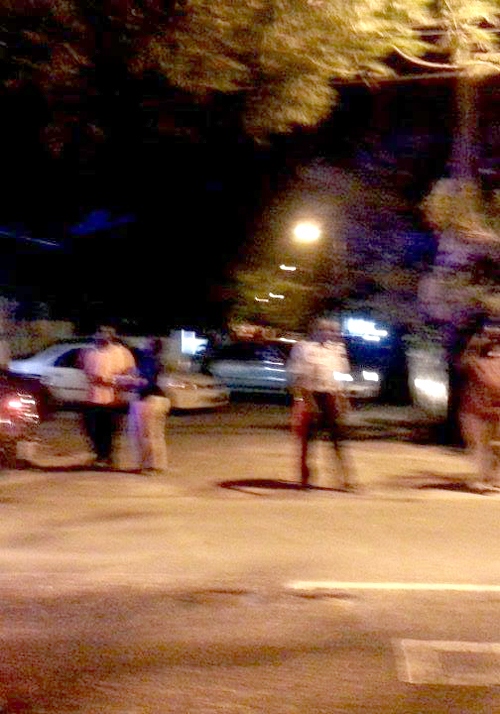 Nassau, Bahamas – An early morning breaking news update on Bahamas Press now confirms 44-year-old Edward Taylor AKA 'Sin' of Bacardi Road and formally of Mastic Point, Andros is the country's latest homicide victim.
Taylor was shot multiple times on McQuay Street; that's the corner opposite the Courts and Police Station on Nassau Street. He was known to police and in fact was in 2012 a suspect for murder. But here's what we know.
Bahamas Press, which was live on the scene following the incident, can report how sometime around 8:40pm on Wednesday, police received reports of gunshots being discharged in the McQuay Street area off Nassau Street.
By the time officers responded to the scene they observed a male lying in the street with multiple gunshots about the body. As EMS was summoned they pronounced the victim lifeless.
The scene was horrific. Blood splatters were everywhere near the victim motionless body. And while BP has photos of the crime-scene, we will keep them from your viewing.
This is what we know occurred: We know Taylor went to visit his relatives in the
McQauy Street area around the time recorded. As he pulled up to that residence, a black male accosted him and produced a firearm discharging several shots at him striking him multiple times about the body. Nassau is a very dangerous place. But there is more.
You would remember back in January 2012 there was a murder of 27-year-old Delroy Jerome Daxon of Cowpen Road.
Daxon from our records of the case was in the area of Adelaide Road in the vicinity of the Oasis Restaurant and Bar when he was fatally shot. The incident took place around 4:45 pm on Wednesday 25th January, 2012. Police following that incident issued then a bulletin for Taylor; accusing him for participating in that crime. But before  tonight – we don't know what has happened in that case.
Bahamas Press has been reliably informed that police already has a suspect in custody for Taylor's murder.
All we say is this – Our lives are not in our hands. Be always ready for we know not the day shall come.
We report yinner decide!