A Stronger Bahamian team is gathering for Olympics! Jeffery Gibson takes Gold in them Hurdles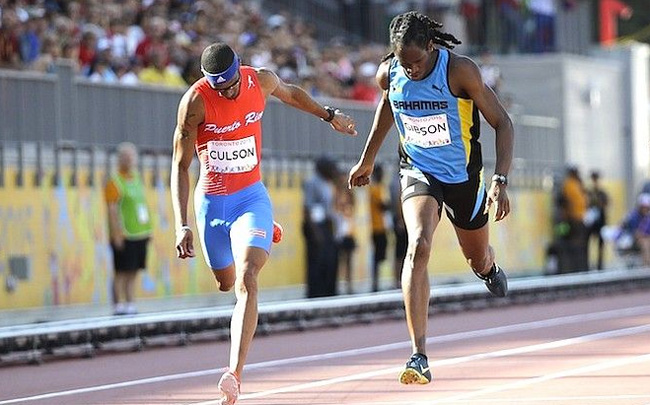 Toronto, Canada — The Bahamas' Jeffery Gibson claimed a gold medal in the men's 400m hurdles at the Pan Am Games on July 23rd, and in doing so broke his own nation record in the process. Gibson joins Arianna Vanderpool-Wallace who is the only other gold medalist at the games at this time. This makes the third medal for the country.
Taking the silver was Puerto Rico's Javier Culson with 48.67, and bronze went to Jamaica's Roxroy Cato with 48.72.