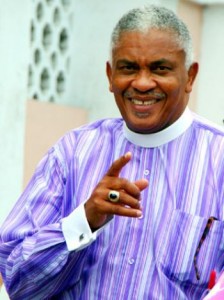 Nassau, Bahamas — Just under one hour ago St. Anges Anglican Church rector, Archdeacon I Ranfurly Brown was elevated to the 33rd degree in the Prince Hall Lodge.
Archdeacon Brown is a strong pastor and community builder who continues to shape lives in the community of Grants Town.
We are told he is wearing his regalia with honour and is delighted to have been elevated into a senior man to in the lodge.
We congratulate him!