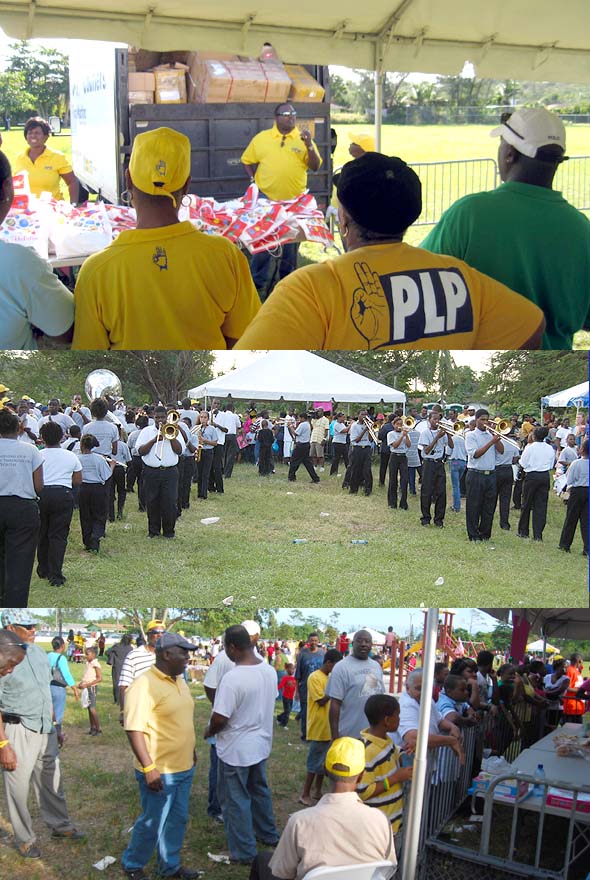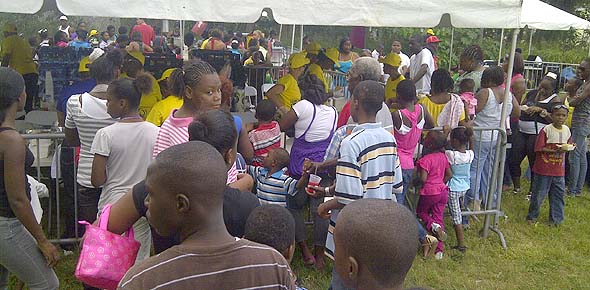 Nassau, Bahamas — Mount Moriah's Stapledon Park came alive Saturday as PLP area candidate, Arnold Forbes, hosted a Christmas Treat from residents over the weekend.
Hundreds poured onto the grounds from surrounding communities and descended on McKinney Ave. for the holiday event.
PLP Deputy Leader, Philip Brave Davis, and Chairman, Bradley Roberts, also joined the huge event where gifts, food, music and entertainment by marching bands all filled the grounds.
Davis and Forbes also made presentation on behalf of the Party to civic groups as they shared the spirit of gift-giving to the children.