Tidbits: VAT Rates from King Of Hearts Media on Vimeo.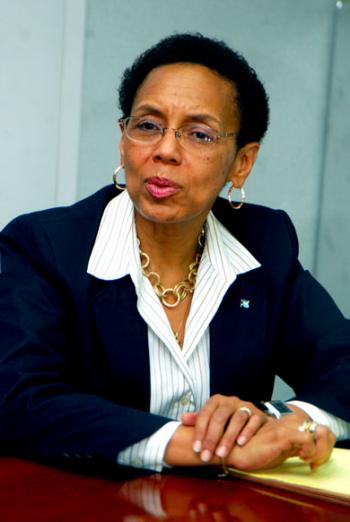 REMARKS BY
THE HON. ALLYSON MAYNARD GIBSON
ATTORNEY GENERAL AND MINISTER OF LEGAL AFFAIRS
AT THE SPECIAL SITTING, COURT OF APPEAL
THANKING JUSTICES OF APPEAL
HON. CHRISTOPHER BLACKMAN AND HON. STANLEY JOHN
AND TO
WELCOME JUSTICE OF APPEAL
JON ISAACS
COURT OF APPEAL
SHIRLEY AND CHARLOTTE STREETS
WEDNESDAY 3RD DECEMBER, 2014
Madam President, Honourable Chief Justice and Honourable Justices of Appeal
In The Bahamas we are celebrating and reflecting upon the meaning of one generation as an independent, sovereign nation. Many are alive today who recall the events that shaped the modern Bahamas and fortunately some are alive who created those events.
On behalf of the Government and people of The Bahamas I thank the Honourable Justices of Appeal Christopher Blackman and Stanley John for their contributions to Bahamian and Caribbean jurisprudence while they sat on this Honourable Bench. They are accomplished hardworking Judges who nobly served with honour, grace and integrity, for which I also thank them.
If I may, I especially wish to thank them for leaving their homes and careers in Barbados and Trinidad, Belize and elsewhere to contribute to the Bahamian national tapestry. Madam President I know that others will traverse the stellar resumes of each Honourable Justice of Appeal. In the short time allotted to me I observe that as we and others write our history, it will be clear that the richness of The Bahamas (including the richness of our jurisprudence) is due in no small measure to the fact that persons from other parts of the world, like Justices of Appeal Blackman and John chose to make The Bahamas their home. I believe that from this Bench as they deliberated in matters before them they were always aware of their responsibility in developing our nation's jurisprudence. With humility, warm humour and a spirit of service they have contributed in ways yet untold to national development, including service to the Church and the arts.
As I thank them and their families, some of whom are here today, I pray that they both will be blessed with health, happiness and prosperity in their future endeavours, remembering, of course, that it IS better in The Bahamas.
Justice of Appeal Isaacs hails from a family of several generations of distinguished public service and nation building. His Father, the late Honourable Samuel Isaacs was one of the 6 men elected to Parliament with Sir Lynden Pindling and Sir Milo Butler in the 1950s. His Mother, Mrs. Marjorie Isaacs, served nobly in the Public Service. I believe that stellar service of the cadre of public servants in his Mother's generation played a significant role in imbuing confidence in citizens of the then Colony that as Bahamians, citizens of a Sovereign nation, we could manage our own affairs. His Grand Aunt, Dame Bertha Isaacs, together with the Suffragettes fought for women's suffrage that led to universal suffrage. Most people are aware of the wide ranging distinguished national service given by his Uncle, Sir Kendal Isaacs.
Madam President, rightly so, you have not given me the liberty to traverse the tremendous and wide ranging accomplishments of this great Bahamian family. Such an effort would require hours of speaking time. Suffice it to say that the accomplishments and contributions vary from religion to culture to politics to law to sports and much more.
It is important that we pause to honour the people who have built the modern Bahamas. Justice of Appeal Isaacs is from such a family. I suggest that nation building is a part of his genetic composition.
In welcoming Justice of Appeal Isaacs to this Bench, as well as noting that he is a well educated man of considerable intellectual prowess, integrity, grace and humour, I note and thank him for his long and distinguished career as a lawyer (especially in the Office of the Attorney General), Chief Magistrate, Senior Justice of the Supreme Court and he has served as Acting Chief Justice. Justice of Appeal Isaacs throughout his distinguished career has epitomized excellence and courage. On behalf of the members of the Office of the Attorney General, let me say that it was always a pleasure to appear before him even when he was encouraging us to remember our obligations to daily pursue excellence on behalf of the Bahamian people.
I join countless Bahamians who support him, count on him and wish him every success as he embarks upon this new Chapter of his accomplished career.
I thank his dear wife Berencia, who although a successful Accountant, hails from a distinguished legal family, and their twin sons for enabling their Husband and Father to continue to utterly and completely dedicate himself to public service.
I know that Uncle Sammie, Aunt Marjorie, Uncle Kendal, Dame Bertha and others in Heaven, together with the Clarks from Jamaica and his entire family share the nation's pride in Justice of Appeal Isaacs ascendancy to this very high judicial office.
As I end Madam President, I thank you for what I know to be your prayerful thought, deliberation and effort to cause this national institution, this Court of Appeal, to be seen as a shining light in the Region.
It is unlikely that I shall have the honour to appear before you before Christmas. Accordingly, I take this opportunity to thank you Madam President and your brother Justices of Appeal for your unstinting hard work, not only in developing jurisprudence but also in nation building. I hope that you will have the opportunity to enjoy fully the blessings and meaning of the Christmas season.
May Almighty God continue to richly bless you and the entire staff of the Court of Appeal.
Tidbits: VAT Rates from King Of Hearts Media on Vimeo.