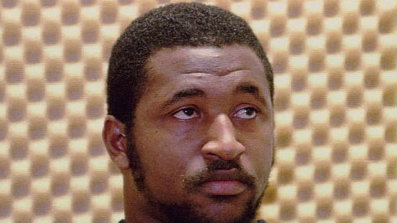 CaribWorldNews, SINGAPORE, Singapore, : A Bahamas-born, naturalized U.S. citizen, who once played football for Florida State University, faces a caning in Singapore for overstaying his visa.
Palm Beach Post reports indicate that Kamari Charlton, who played for FSU from 1992-96, was arrested in Singapore on Sept. 1 for overstaying his 90-day social visit pass. Staying in Singapore more than 90 days after the end of a visa is punishable with a maximum jail term of six months and at least three cane strokes.
The former reserve tight end, who now owns a construction company in his native Bahamas, was in Singapore with his wife who was receiving medical care for pregnancy complications. He was arrested last month as she tried to leave with his wife,  Arun Maaran of Charlton`s defense team told CNN. He`s been in jail since.
On Friday, October 22, Singapore officials also charged Charlton with fraud after he allegedly bilked an Australian man out of thousands of dollars, the Associated Press reported. Police there are also investigating Charlton for money laundering, according to the AP.
According to the Associated Press, prosecutors in Singapore alleged on Friday that Charlton tricked an Australian man into sending Charlton more than $15,000. Citing court documents, the AP reported that Charlton allegedly told the man that his family in Singapore desperately needed the money.
A Singapore embassy spokesman has claimed Charlton is being held for a series of criminal complaints against him — not for overstaying his visa as his legal defense team claims
 If found guilty, Charlton would be the first American citizen caned in Singapore since 1994, when teenager Michael Fay was punished for vandalism.
Singapore has been strongly criticized by the U.S. and various human rights organizations, including Amnesty International, for its caning punishment, in which the victim is strapped to a wooden A-frame and beaten on the buttocks with a wooden rattan.