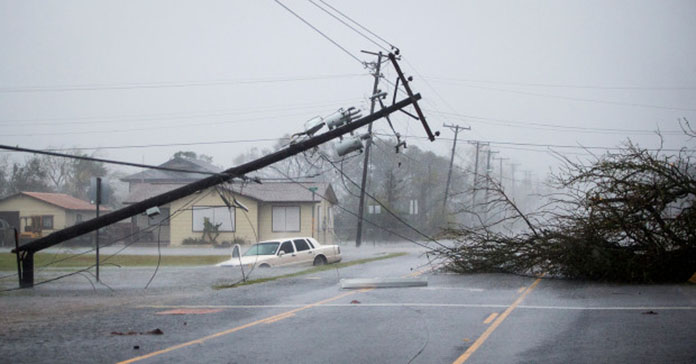 NEWS ITEM ON TROPICAL STORM KIRK ISSUED BY THE BAHAMAS DEPARTMENT OF METEOROLOGY FORECAST OFFICE SECTION, AT 6PM THURSDAY 27TH SEPTEMBER 2018.
… STRONG WINDS AND HEAVY RAINFALL EXPECTED TO SPREAD OVER PORTIONS OF THE LESSER ANTILLES TONIGHT…
AT 5:00PM EDT, THE CENTER OF TROPICAL STORM KIRK WAS LOCATED NEAR LATITUDE 14.2°NORTH AND LONGITUDE 60° WEST OR ABOUT 85 MILES NORTHWEST OF BARBADOS OR 65 MILES EAST-SOUTHEAST OF MARTINIQUE.
TROPICAL STORM KIRK IS MOVING TOWARD THE WEST-NORTHWEST AT 14 MPH. A WEST-NORTHWESTWARD TO WESTWARD MOTION IS EXPECTED OVER THE NEXT COUPLE OF DAYS. ON THE FORECAST TRACK, THE CENTER OF KIRK WILL MOVE ACROSS THE LESSER ANTILLES WITHIN THE TROPICAL STORM WARNING AREA THIS EVENING.
MAXIMUM SUSTAINED WINDS ARE NEAR (WIND SPEED) MILES PER HOUR (MPH) WITH HIGHER GUSTS. LITTLE CHANGE IN STRENGTH IS EXPECTED BEFORE KIRK MOVES THROUGH THE LESSER ANTILLES. GRADUAL WEAKENING IS ANTICIPATED DURING THE NEXT COUPLE OF DAYS WHILE THE SYSTEM MOVES OVER THE EASTERN CARIBBEAN SEA. KIRK IS FORECAST TO BECOME A TROPICAL DEPRESSION FRIDAY NIGHT, AND DEGENERATE INTO A TROUGH OF LOW PRESSURE BY SUNDAY.
THE NEXT NEWS ITEM WILL BE ISSUED AT 6AM.
PREPARED BY FORECASTER: ORSON NIXON
27/09/2018 2200UTC.