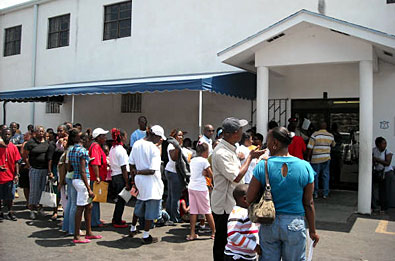 Nassau, Bahamas – A passport official bribes applicants at the office. BP can now report an official in the Passport Office was caught live on audio bribing a resident who only wanted her passport to go on vacation.
The audio is being played on the New Nation on Gems 105.9FM [Lincoln Bain Show].
In July the Passport Office was robbed of $7,500 and the vehicle stolen. Sources believe the incident was an inside job.
Bahamas Passport Worker Accepts Bribe from C. Allen Johnson on Vimeo.