The original founding member of the Valley Boys and the Vikings Brian 'Boldy' Gibson has died!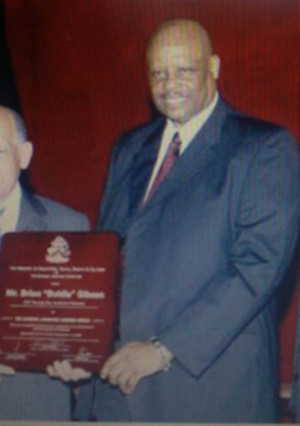 Nassau, Bahamas — Bahamas Press is reporting the passing of another Junkanoo Icon, Brian "Boldy' Gibson, who died Sunday afternoon around 3:30pm.
'Boldy' was indeed a character and a fixture at every Junkanoo parade particularly during the announcement of the winner of the annual events. He would get up to the mic, announce the winner of the parade every year, then break off running to avoid the chaos that followed. Those were the good days just Junkanoo winners were announced immediately following the event.
He was one of the original members of the Valley Boys Junkanoo Group. He, many forget, along with the late Gus Cooper and Winston Sherman formed the group when they were still students attending the Great St. John's College.
But then in a sudden turn of history, the man who could sweat buckets of water under pressure, Boldy and Sherman left the Valley Boys forming the Vikings Junkanoo Group, which at that time won four straight Junkaoo parades. Boldy was an original. He contributed greatly to our culture. He is an unsung hero of our time.
May he rest in peace!
We report yinner decide!