Bishop Moss had an open-heart surgery just a few days ago…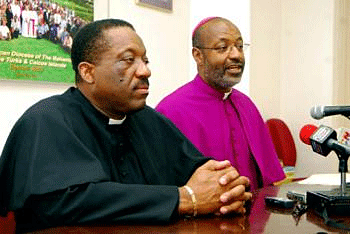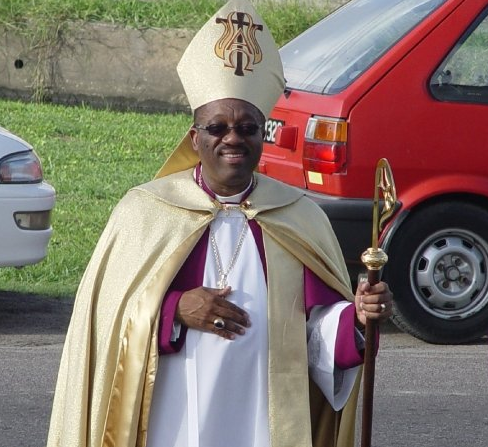 Florida – Breaking News coming into Bahamas Press this afternoon from the community of Florida confirms the Bahamian born Bishop of Guyana Rt. Rev'd Cornell Jerome Moss has died.
Reports confirm the Bishop was in his hospital room recovering following an open-heart surgery a few days ago when he began to feel dizzy collapsed and died.
Bishop Moss in a pastoral letter last year gave details on his health condition, saying he has been suffering from hypertension, diabetes, lung infection and a heart condition. On 27th December, 2013 he was hospitalize in the Bahamas just before the letter where he explained how a regime of medication was taking its toll on his liver and kidneys.
He was born on 31 December 1959,and educated at Codrington College, Barbados and Nashotah House, Wisconsin.
He was ordained a deacon on 5 January 1983, and priest on 5 January 1984 by the late Rt. Rev'd Michael Hartley Eldon – Bishop of Nassau and The Bahamas and the Turks and Caicos Islands.
Bishop Moss was appointed Curate at Christ the King Parish, Ridgeland Park, Nassau, The Bahamas, Rector of St. John the Baptist Parish on Marsh Harbour, Abaco in September, 1986. After six and a half years, he was appointed 2nd Rector of the Church of the Ascension, Freeport in March 1992. In 2000, he became Archdeacon of the Northern Bahamas.
Bishop Moss then succeeded the Right Rev. Randolph George who retired as Bishop of Guyana on December 31, 2008. He was consecrated to the Bishopric in Guyana at St. George's Cathedral on December 8, 2009.
May he rest in peace – AMEN!