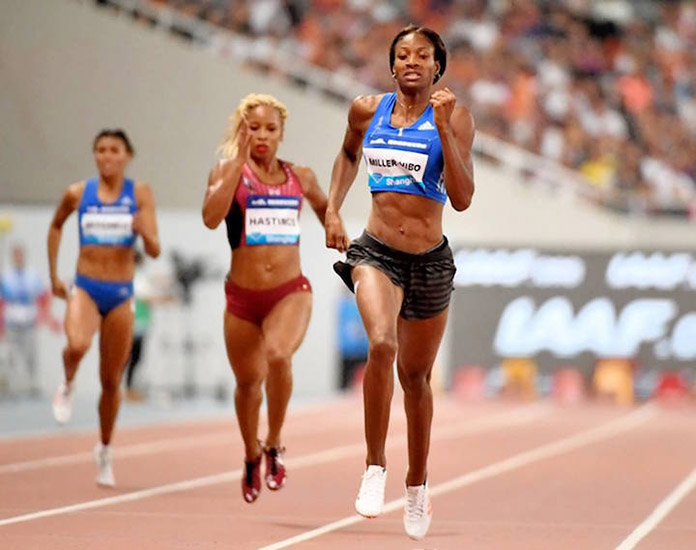 Boston – BTC Olympian Shanuae Miller-Uibo has just broken the world record in the Woman's 200m race at the Adidas Boost Boston games this afternoon.
With an elevated straight track constructed between Boston Common and the Public Garden, the world's fastest men and women sprint down Charles Street, wowing fans and breaking records as the viewing public watches from only feet away from the track.
Miller blasted out a ball of speed down the track out of the winning lane 3, clocked at 21.76 beating out Americans Natasha Hastings 22.50, Kimberlyn Duncan 22.50 and Phillis Francis 23.10.