Nine persons murdered in one week! Tonight's victim is Rashad McIntosh!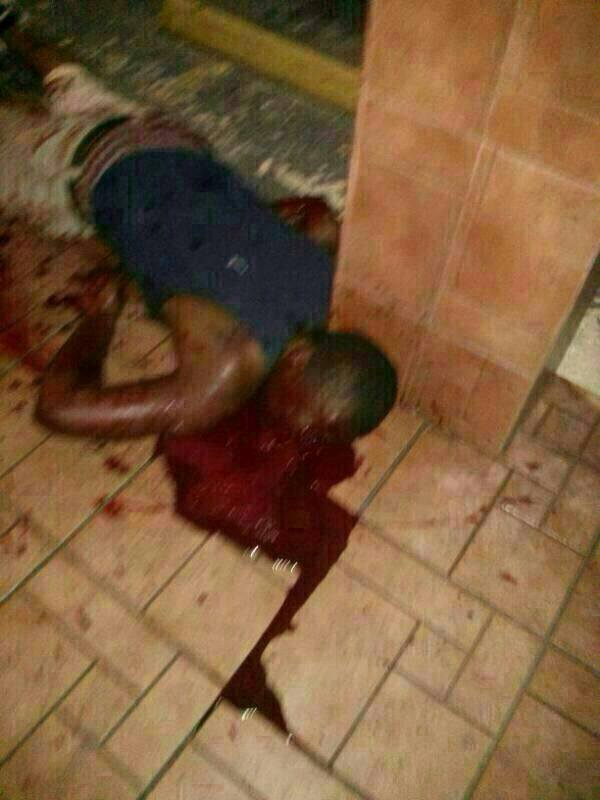 Police and EMS teams are working hard – but some familie

s and communities refuse to help stop the war on our streets
– MEDIA IS ALSO ATTACKING THE POLICE WHEN THEY SHOULD BE HELPING TO EXPOSE CRIMINALS!
Nassau, Bahamas — If Bahamians would only see what we see every day, maybe, just maybe, we all will begin to see and understand what it is we are fighting on the streets of the country.
There is a war unfolding on the streets. Some are gang related. Some are drug related and some are retaliatory killings.
Tonight was no different in the Central East Street area of New Providence, where the country has reported its latest homicide.
Dead is a young man who goes by the street name 'Shaddy', Rashad McIntosh.
Sources live at the scene, which occurred shortly after 9 pm tonight, say it began with a fight and then thunderous rounds of gunfire.
By the time detectives had arrived at the scene, the victim had drowned in his own blood.
Bahamas Press editorial team sat in a closed circuit communication conference on a decision as to whether to report this incident with the graphic footage.
We have abandoned the idea in the past of showing much of the graphic scenes we encounter in these crime incidents in respect to the families. However, the rubber met the road when we saw a paramedic team and some police officers moved almost motionless at the scene. Everyone, including BP, was moved by the state of the victim, who had been stabbed and shot up multiple times.
We cannot just report the story anymore. We want you to see what people in our community, people who someone knows, are doing to young persons right here in our beautiful country.
If you know anyone or have any idea as to how this young man was gunned down, PLEASE report that update. Give the information. Pass over the intel. Point someone – even BP – to a house of suspicion. This cannot continue…
Good night!
We report yinner decide!