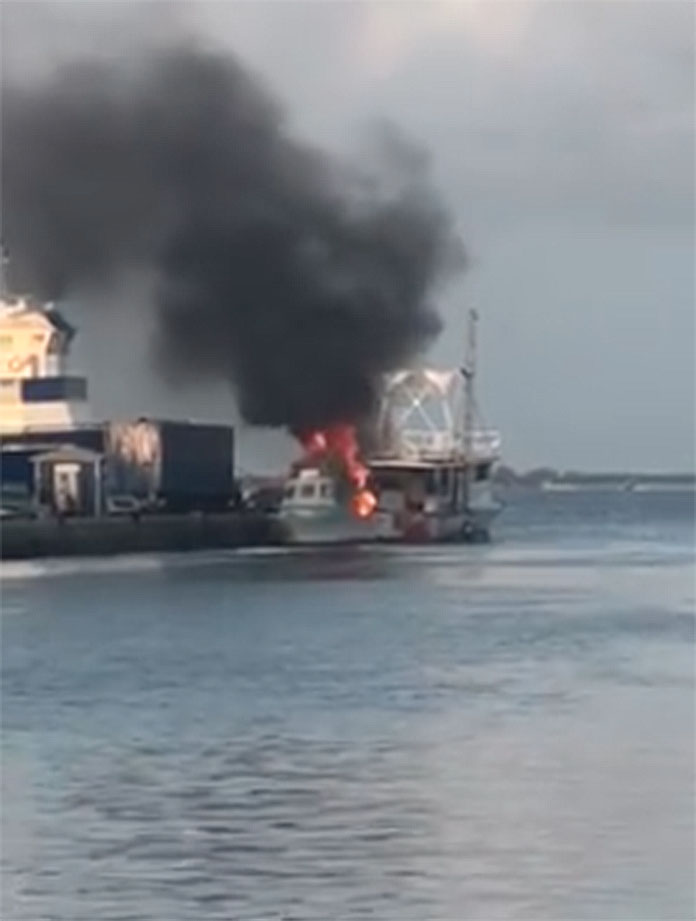 Nassau – There was not one police update on incidents happening in the country so we gatta tell yinner what happened in the country now that we are back on the ground.
There was a boat fire at Potter's Cay this afternoon.
What started the blaze is still unknown. We do know no one was injured. A BP UPDATE!