This the second chairman of the FNM under the leadership of Dr. Minnis that has become embroiled in alleged acts of impropriety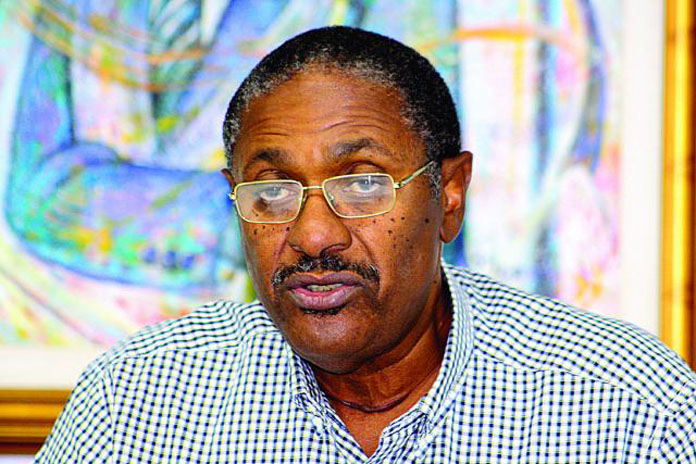 Statement by
Bradley B. Roberts
National Chairman
Progressive Liberal Party
On the resignation of Michael Pintard from the Senate and as National Chairman of the Free National Movement.
FOR IMMEDIATE RELEASE
21st March 2016
It certainly gives the Progressive Liberal Party no joy to learn of the resignation of Michael Pintard from the Honourable Senate and as National Chairman of the Official Opposition Free National Movement as reported in the media earlier today.
While his dual resignation comes as no surprise given the tempestuous whirl wind of intrigue and national concern over his involvement in issues and matters concerning the organization known as "Save the Bays" and the alleged payments to "two young men of interests", the PLP is always saddened when young Bahamians involved in public life with seemingly much to offer have to demit office under such shameful and embarrassing circumstances.
I have no reservation whatsoever in placing the fault and blame squarely at the feet of one Dr. Hubert Minnis, the leader of the Opposition. He has a duty to properly mentor, steer, direct and advise young politicians in his caucus and under his charge as to the honour and integrity required in public office.
Once again Dr. Minnis' leadership was weighed in the balance and was found woefully wanting. Rather than be the solid and exemplary leader to his colleagues, Dr. Minnis failed miserably in the dispatch of his duty and as a result Mr. Pintard has become a casualty of an avoidable situation.
Dr. Minnis publicly stated and acknowledged that he was fully aware of and endorsed Mr. Pintard's involvement in the activities of the "Save the Bays" organization. Further, new and inflammatory information that Dr. Minnis attended and participated in controversial meetings with the "two young men of interest." Given the foregoing, I have no reservation in condemning Dr. Minnis for demonstrating incredibly poor judgment and rank complicity in this sordid affair. He had a responsibility to refer this entire matter to the appropriate authorities.
This the second chairman of the FNM under the leadership of Dr. Minnis that has become embroiled in alleged acts of impropriety. This too reflects negatively on the leadership and ethical character of Dr. Minnis.
This complicity in the destruction of private property on Paradise Island and his declaration to expunge criminal records at the first opportunity further underscore the challenges he has with judgment and leadership.
IN THE END, DR. MINNIS MUST ACCOUNT TO THE BAHAMIAN PEOPLE ABOUT WHAT HE KNEW AND WHEN HE KNEW IT!
WHAT IS INCREASINGLY WORRISOME IS DR. MINNIS' FAILURE TO REBUKE AND CONDEMN THE ACTIONS OF HIS COLLEAGUES.
I would be remiss if I did not use this occasion to pass comment on "Save the Bays." It is offensive and disgraceful to come into a country and become corrupters of men. Whether Louis Bacon realizes it or not, this is how his organization is now being perceived across the region and the wider world.
Mr. Pintard and the other members of "Save the Bays" allowed themselves to follow "filthy lucre" and in their blind ambition and pursuit of personal gain and an economic advantage, they forgot their sacred duty to the country, its democracy and our institutions; this selfishness in its worst form.
When it was brought to our attention that it was clear that certain persons involved in "Save the Bays" were living well beyond their means, and allegations that Mr. Pintard was building out of pocket a mansion on Millionaire's Row across the bridge in Freeport Grand Bahama, I admonished others not to assume anything untoward as the success of every Bahamian is to be encouraged.
Sadly we now learn that personal interests and advancement were placed ahead of the noble principles of patriotism and honour.
It is our hope and prayers that this incident involving Mr. Pintard becomes a teachable moment for all of us and especially those to seek public office.
Thank you!