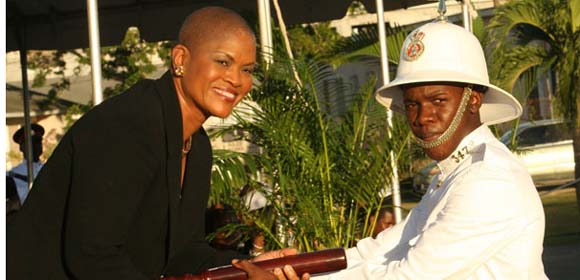 Nassau, Bahamas — Tommy Turnquest's Permanent Secretary for National Security, Missouri Sherman-Peters, according to information coming into BP, has tendered her resignation from the ministry.
Sherman-Peters climbed to the head of the National Security Ministry back in 2008 following the retirement of the former PS, Mark Wilson. She has had a long and successful career in the foreign office, representing the Bahamas at the highest levels on the world stage.
We have not been told the details surrounding the resignation today, however, we are told Mrs. Sherman-Peters had been out of office for over a week now, following today's confirmation.
Not a word of the resignation has coming from the WUTLESS Minister following today's developments.
Was Mrs. Sherman-Peters forced to resign? Was she forced to accept an early retirement package? Or is her axing the first phase of a mass downsizing exercise in the public service? Things that make ya go hmmmmmmm!
Bahamas Press wishes Mrs. Sherman-Peters well in her future endeavors.