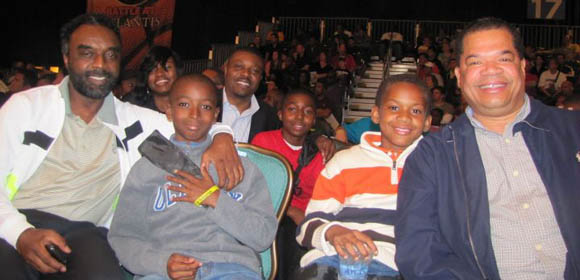 Paradise Island, The Bahamas – Fathers and Sons at Battle at Atlantis. Cabinet Ministers took out time on Saturday night to enjoy  U.S.A.   Division 1 College Basketball at Atlantis.
Seen above is Senator Vincent Vanderpool Wallace and his son Killian, Minister  Zhivargo Laing and Mrs. Laing and their son Zhimaal, and Senater Dion Foulkes and his son Dion William.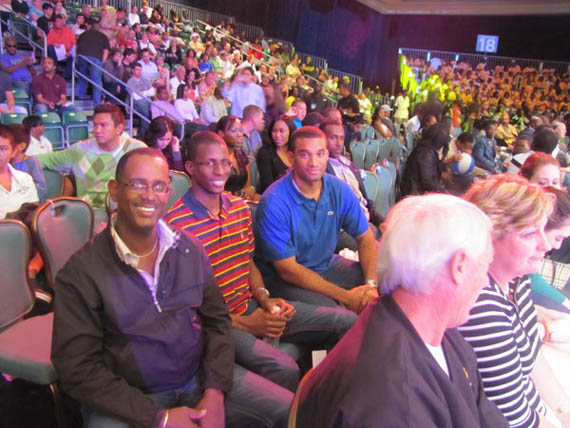 Minister Tommy Turnquest and his sons Carey and Robert.
Also attending were Attorney General John Delaney and Ministers  Earl Deveaux  and Phenton Neymour.