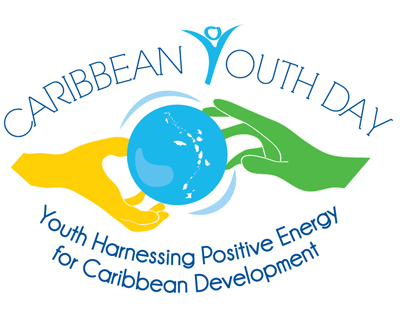 Nassau, Bahamas – September 30th has been recognized annually as Caribbean Youth Day, and at this juncture, youth leaders and agencies across the region, take the opportunity to recognize the achievements of our youth as well as the issues, successes and desirables of our times.
On this occasion, youth of the Caribbean take this opportunity to speak to the beckoning reality of integration and corporate development as a region, and are proud to reaffirm the commitment of all Caribbean youth leaders toward the formation of a regional youth entity to be known as the Regional Youth Council (RYC).
Our beloved Caribbean has often been described as a patchwork of countries with varying histories, linguistic traditions, cultures and identities.  Fragmentation and separation have often characterised us more so than unity and togetherness, and divisions within local territories have often been widened by divisions across territories.
Across the Caribbean outstanding examples of young people working hard and maximising their potential can be seen. From the likes of our golden knights of Chris Brown, Ramon Miller, Demetrius Pinder, Michael Matthieu, Usain Bolt, Kirani James, not forgetting our successful entrepreneurs, writers, models and other music artists. Caribbean young people have risen from a place of obscurity to place of renowned global recognition. They have brought us pride and joy and continue to add significant value to our social and economic landscape.
Therefore, the BNYC takes this opportunity to employ our fellow Bahamians to join us in celebrating the youth of our great region. We must encourage each other for further growth and development of the Caribbean.  We would like to make special mention of our sponsors in these celebrations, Royal Bank of Canada, The Bahamas Telecommunications Company Ltd. (BTC), US Embassy Nassau and all our member youth organizations.
Our events include:
Caribbean Youth Day National Forum
Date: Thursday, September 27th, 2012
Time: 7 PM
Venue: Harry C. Moore Library on the College of the Bahamas Campus
Caribbean Youth Day Road March and Festive Market
Date: 29th September, 2012
Time: 9 AM – 6 PM
Venue: From UWI (Hotel Training College on Thompson Blvd) Campus, Nassau Street, to Heritage Park, Arawak Cay
JUNKANOO, Fire Dancing, Salsa dancing, lots of Caribbean Food, Music, and Entertainment, and Fun for the entire Family