Christie left the 50,000 plus and 9 to go after the one – Gregory Moss – Now das a leader!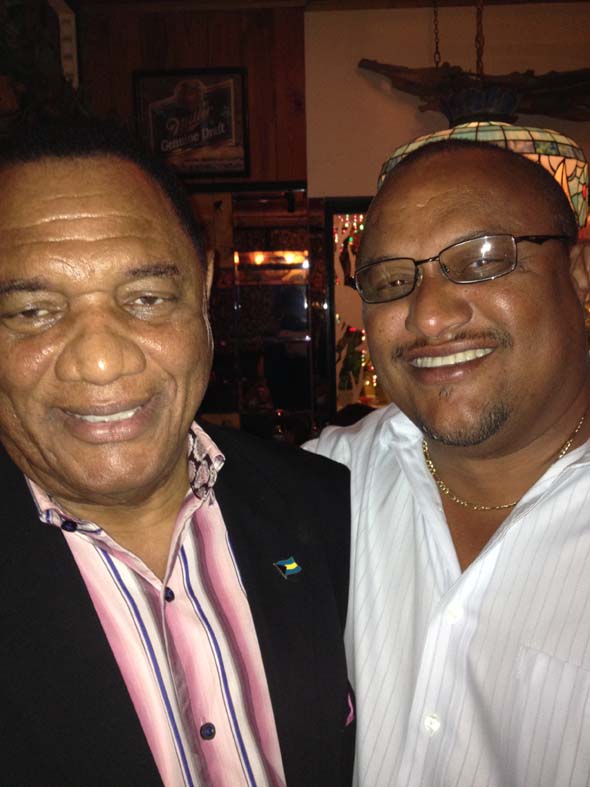 Freeport, Grand Bahama — Like a father showing care for his son, Prime Minister Perry Christie came to GREG MOSS in the Northern Bahamas this weekend in search of his own and reminded the former Chairman for NIB he is to stay where he belongs.
The Rock Star Prime Minister Christie, Deputy Prime Minister and PLP VICEROY Philip Brave Davis and Party Chairman – Strongman Cannonball – Bradley 'Big Bad' Roberts all descended on Grand Bahama over the weekend to visit the MP for Marco City, and keep their champion for the PLP in the fold.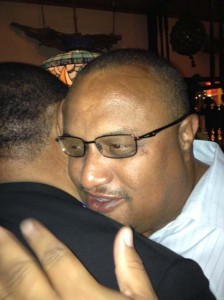 We can confirm the PLP Chairman organized the special meeting at the Pisces Restaurant in Lucaya, and what a happy time it was.
Prime Minister Christie is as real as they come.
PM Christie made it clear that GREG MOSS is a son of the Party and as new generation leader of the PLP his place in the future is secured!
The PM assured Moss he will not be left behind or out. We understand a major announcement is set for the Marco City MP.
The moment was like fireworks leading into the New Year, as major – and we repeat -MAJOR plans are set for announcement.
Sources deep in the Party tell us, "There is no end for Mr. Moss with the party. The media can put that to rest now. He is PLP all over. He has brought good and decent representation for the people of Grand Bahama and soon, very soon, his hard efforts along with the overtime hours put in place for the island by our Prime Minister Christie will mature into a bright future for all Grand Bahamians. Stay tuned!"
Gregory Moss is staying home in the PLP! And like the story of the prodigal son Christie left the 99 and went after one! What a story…
We report yinner decide!