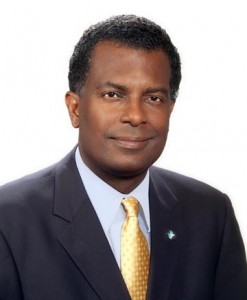 FRED MITCHELL MP FOX HILL
24TH AUGUST 2010
ON THE FATE OF LABOUR AT CITY MARKETS
I have a concern for my constituents who work at City Markets who are extremely worried that this company has such financial issues that it may not survive.
They have seen the inventory in the store declining. There are issues with suppliers. They have seen managers collecting U.S. dollars from the stores. Equipment breaks and is not repaired.  Something as commonplace as sliced deli meats is not available in most of the stores.
I have toured all the stores in Freeport where I am today and in Nassau and the fears expressed by employees are the same. They fear that having regard to what happened with Clico, the government and the Ministry of Labour in particular need to intervene to protect the interests of the 700 workers of this company.
I agree with them that the Government needs to be proactive and seek to protect the interests of the 700 workers at the company.
The Bahamas cannot afford a failure that would leave 700 workers out of jobs and without proper protection.
I hereby call on the Ministry of Labour to so intervene.