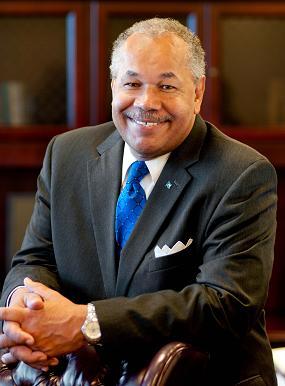 By Oswald Brown
WASHINGTON, D.C. – Dr. Rodney Smith, President of the College of The Bahamas (COB), will head a delegation from COB on a working visit to Washington, D.C. from November 8 – 10, 2015.
Members of the delegation include Ms. Davinia Blair, Vice President (Interim) of Advancement; Dr. Carlton Watson, Dean, Faculty of Pure and Applied Science; and Mr. Elgin Smith, Chief Information Officer.
The trip is being facilitated by the Embassy of The Bahamas in keeping with its ongoing mandate to support and bolster the work of Bahamian policy-makers and officials through resources and contacts in Washington D.C.
Following up on decisions made in the margins of the Seventh Summit of the Americas held in Panama City in April, where the COB President attended the 1st University Presidents Forum of the Americas, Dr. Smith and his delegation will meet with officials from the US State Department Bureau of Educational and Cultural Affairs, the Organization of American States' Department of Human Development and Education and several education-focused non-governmental entities.
Discussions will focus on potential technical assistance for capacity building in the areas of accreditation, internationalization and expanding online and distance education as COB transitions to a university. The College also plans to engage on enhanced capacity-building opportunities through scholarships and exchanges for faculty.
Technical assistance and cooperation will be pursued during the visit to enhance efforts with respect to COB's transition to a university and its enhanced role in the ongoing creation of the country's National Development Plan.
During the working visit, President Smith will also address Bahamians in the Diaspora on "The Role of the University of The Bahamas in National Development" and make a presentation at the OAS Council on Integral Development (CIDI).