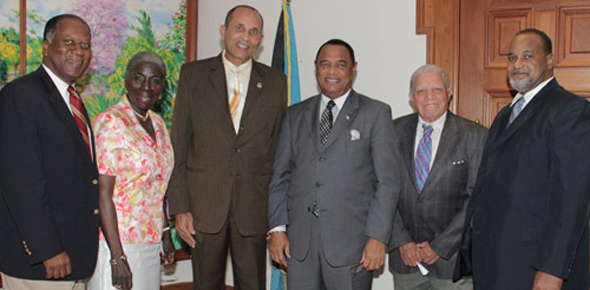 Prime Minister Christie Meets with Members of the Church
President of the Assemblies of Brethren in The Bahamas, Elder Frances Moon Carey (third from left) and his members pay a courtesy call on Prime Minister the Rt. Hon. Perry G. Christie, September 10, at the Office of the Prime Minister.
Pictured from left: William P. Delancy, Mrs. Velma Thompson-Curling, Elder Carey, Prime Minister Christie, Elder Al McCartney and Elder Barton Duncanson.