One observer warns it's time to get rid of the VALLEY JUDGES!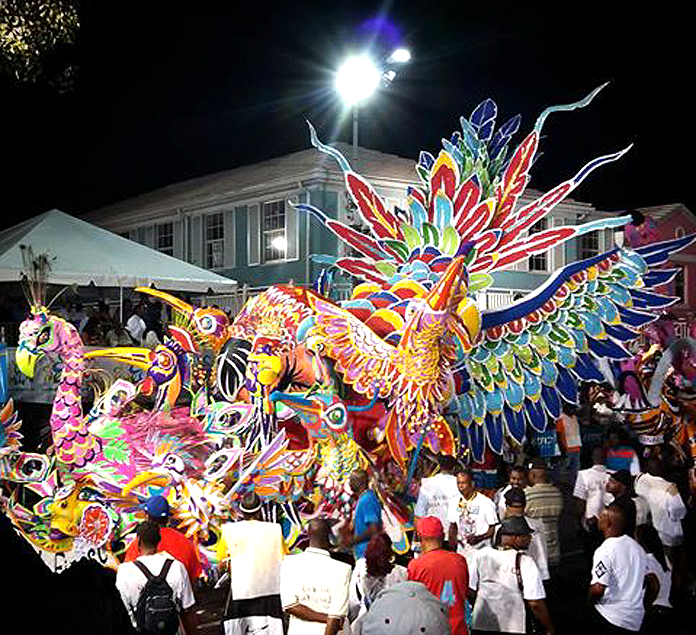 Nassau, Bahamas – The annual New Year's Day parade on Bay Street ended with another win for The Valley Boys, who also won the Boxing Day Parade. They finished with 87.78 points followed by Roots with 85.4, One Family with 87.1, and Saxons with 84.4.
Results were announced at Arawak Cay the evening of January 1st and were aired on ZNS TV News. Watch the announcement of results on ZNS News starting at 2.25 minutes.
Results as read are as follows :
Free Dancer
10 Saxons
9 Valley
8 Roots
7 Roots
6 Family
5 Saxons
4 Saxons
3 Valley
2 Valley
Winner Family
Lead Costume
5 Family
4 Family
3 Valley Golden Fire
2 Roota
Winner Roots
Shirley Street
Winner tied
Valley and Roots
Off the Shoulder
10 Valley
9 Family
8 Saxons
7 Valley
6 Saxons
5 Saxons
4 Saxons
3 VALLEY
2 VALLEY
WINNER VALLEY
Music
4 Roots
3 Saxons
2 Valley
WINNER Family
Choreograph
4 Saxons
3 Roots
2 Family
WINNER Valley
Banner
4 Saxons
3 Family
2 Roots
WINNER Valley
Overall
4 Saxons
3 Roots
2 Family
WINNER …Valley