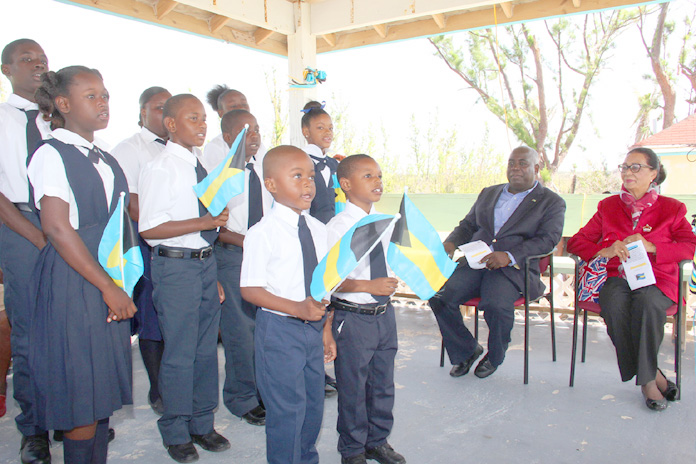 RUM CAY, The Bahamas — Residents of Rum Cay welcomed Her Excellency Dame Marguerite Pindling, Governor General, to their island on Thursday, January 28, 2016.
The Governor General also recently visited Acklins and Crooked Island and spoke with the residents of those islands in the aftermath of Hurricane Joaquin that struck the southeastern Bahamas.
The Deputy Prime Minister and Minister of Urban Development the Hon. Philip Davis accompanied the Governor General.