ANOTHER MINISTER LEAVES THE CABINET!!! Gomez will remain as a backbencher and is expected to take the oxygen out of Parliament!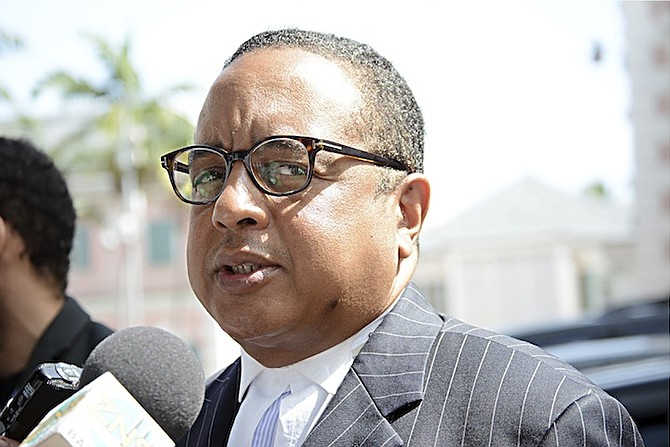 BREAKING REPORT
Nassau, Bahamas – Breaking news coming into Bahamas Press now confirms the Minister of State for Legal Affairs the Hon. Damian Gomez has formally tendered his resignation from the Cabinet of the Bahamas late Sunday evening.
The news comes following a recorded exchange between a Guardian Reporter and the Minister who cited serious public relations missteps ["Teachable Moments"] over the rollout of National Health Insurance.
The Cabinet Minister had often stressed his concern over Corruption in the Bahamas and the lack to proceed with incidents where conflicts have surfaced.
In April it was noted that Gomez was attempted to convince Prime Minister Christie to allow him to vacate his Cabinet seat but patiently Christie refused.
Following Mr. Gomez corruption claims and bold attempts to bring certain matters before the courts in the face of opposition, the MP for South and Central Eleuthera told a Guardian reporter on April 17th, "It doesn't matter who is in power," adding, "the people who are being played are the ordinary people.
"The perception of the public is that we don't care and that this is just election mouthing off. The reality is once you have done it (the corrupt act) you can pocket whatever you have earned, if you want to call it earnings."
Sources told Bahamas Press Prime Minister Christie had just come out of a special annual Jazz event when he was greeted with the news like the Great Roman Emperor Nero, who played the fiddle as Rome burned. We wonder of a little boy brought the news to Christie?!
To this we add the words of Sir Winston Churchill, the former Prime Minister of The United Kingdom who said on November 10th, 1942 following the end of World War II, "Now this is not the end. It is not even the beginning of the end. but it is, perhaps, the end of the beginning."
We report yinner decide!
a href="https://www.bahamaspress.com/wp-content/uploads/2015/11/CASHNGO.jpg">