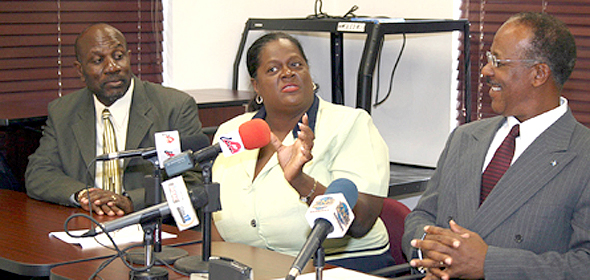 Nassau, Bahamas — The assets of Cooperatives in The Bahamas are not approaching a billion dollars,
Many in the sector are asking why the Department of Cooperatives was so brazen to mislead the Minister of Agriculture & Marine Resources in a nationally televised and published address on July 03, 2010, observing of the "88th International Cooperative Day."  that Cooperatives "In The Commonwealth of The Bahamas, with a membership of over 35,235 and "had"assets approaching a billion dollars…" – Paragraph 8, The Nassau Guardian, July 03, 2010.
To be approaching implies nearness and close proximity however; public records will show that the asset of cooperatives in The Bahamas is not remotely close to a billion dollars as it appears to be less than a $250 million. On June 11, 2009, the Minister's 2009-2010 Budget communication relied on figures provided by the Department of Cooperatives, informed Parliament that the assets of the movement were $240 million.
If these figures are true and irrefutable, it would be a miracle of supernatural proportions for these assets to have so grown over the last twelve months to now be approaching $1 billion. It took 35 years 1975-2009 to accumulate asset of $240 million. How then did it take a mere 12 months for these assets to now be approaching a billion dollars?  This is incredibly deceptive.
To appreciate this deception you must follow the figures below which even though inconsistent have been given with regularity for some years except on July 03, 2010.
2003 / 2004
On June 25, 2004, a Bahamas Information Services Report by Linda Major at the 30 year Annual Awards luncheon celebration of the Cooperative Movement in The Bahamas, the Director of Cooperatives listed assets of cooperatives at the end of December 2003 at $150 million with membership at 25,000.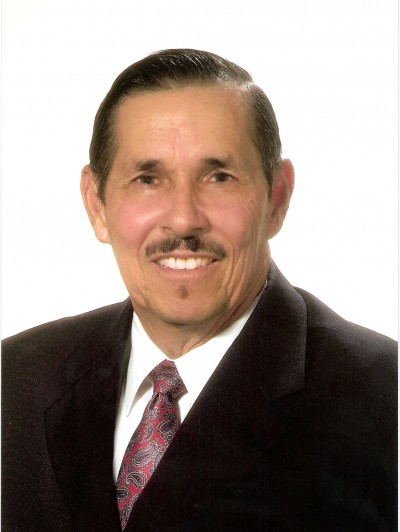 In 2006 The Caribbean Confederation of Credit Unions website lists assets of credit unions in The Bahamas at $197 million with a membership of 30,859 and in 2008 the website of The World Council of Credit Unions country statistics lists assets of credit union in The Bahamas at $223,080,444 (million) with membership of 33,594
http://www.woccu.org/memberserv/intlcusystem/icus_country?region=CAR&c=BS
In 2007:  A Bahamas Information Services Report at the launch of Cooperative Month June 04, 2007, former Minister of Lands & Local Government, Sidney Collie lists assets of the Cooperative movement at $200 million with membership of 30,000.
http://www.thebahamasweekly.com/publish/bis-news-updates/Minister_launches_Cooperative_Month951.shtml
Also in 2007, the Factsheet of Bahamascoop.org. the website of The Bahamas Cooperative League, the Apex body of Cooperatives in The Bahamas lists assets of cooperative movement in The Bahamas as at end of December 2007 as $217 million with membership of 31,400.
http://www.bahamascoop.org/factsheet.htm
2008 The Freeport News reported in its January 25, 2008 edition by Angelo Armbrister that former Minister of Lands and Local Government Sidney Collie in Grand Bahama to officially open a cooperative seminar sponsored by the Ministry of Tourism for bone fishing professional stated that cooperatives assets in 2007 were pegged at $229 million with deposits at $178 million and membership at 30,000
http://freeport.nassauguardian.net/print/15305862928719.php
On June 10, 2008, Llonella Gilbert of the Bahamas Information Services reported that in his 2007-2008 Budget Communication former Min. of Lands & Local Government Sidney Collie stated that assets of Cooperatives were well over $200 million.
The assets of cooperatives in The Bahamas should not be a mystery.
In June 2009 it was pegged at $240 million and one year later July 03, 2010, these assets are now approaching a billion dollars.  If these figures released for public consumption by the Minister acting on the advice of the Department are true and irrefutable then it would certainly be to the Government's advantage to have this department share its magic formula and or lead the economy recovery of The Bahamas as cooperatives are perhaps the most profitable entity in the country realizing such phenomenal growth, accomplishing more in 12 months than it did in the 35 years – 1974 -2009.
Clearly, the Department, as Regulator, does not have a pulse on the financials of Cooperatives in The Bahamas and its very own public records cannot be relied upon for honesty or consistency in its data.
Under no circumstances should a Minister whose integrity has never been questioned be given questionable and erroneous data by his department for public release – in other circles this would be labeled crafty and fraudulent. It is certainly bold and courageous.
The public should be concerned that the stewardship and integrity of this department has been continually compromised by its capacity and now it is even more compromised by dishonest data and its courageous decision to have such dishonest data presented to the public by the Minister.
The question is whether this was a deliberate act to mislead the Minister and the public or whether it was simply a reflection of the capacity of the Department in its interpretation of its fiduciary responsibility. Perhaps it is now redefining truth and integrity in its role as a regulator.
Whatever the conclusion; it is a serious matter and the Minister should act.