Why is it everyone stopped following Branville and the DNA?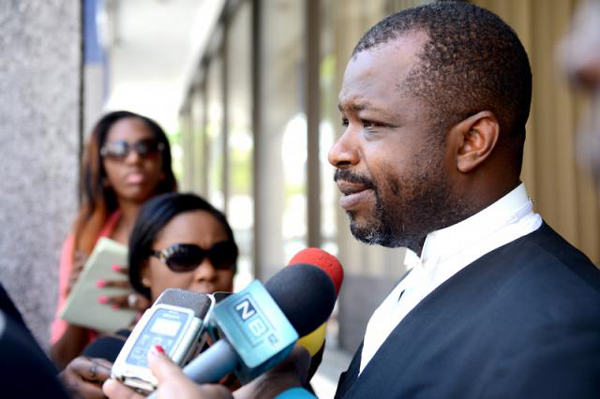 Nassau, Bahamas — After illegal immigrants were found near his compound, DNA leader Branville McCartney now has an even bigger problem and may have to accept a Senate seat from the FNM.
Breaking News coming into Bahamas Press confirms noted QC Wayne Munroe has severed ties with the Democratic National Alliance and has officially thrown his support behind the Progressive Liberal Party. The news comes as no surprise as scores of 2012 candidates of the DNA have officially left the party and have returned to their VOMIT!
One such person was South Abaco Candidate Roscoe Thompson, who officially rejoined the FNM.
But what will be earth shattering for the Muppet Show Party is when current Deputy Leader of the DNA, Chris Mortimer, announces his intent to leave Branville as the cheese standing alone!
Polls done by BBB Analytics suggest the DNA evolved into a one-man egotist driven organization, which internally is run like a dictatorship [Dictatorship's NATIONAL ALLIANCE]. Some who have left the organization were recorded leaving like refugees shouting, "WE IS FREE!"
Bahamas Press publishes the statement issued by the PLP following Munroe's announcement!
STATEMENT
8th September 2015
The Progressive Liberal Party, an organization that prides itself in having a big tent, welcomes its newest member, noted Attorney-at-Law Wayne Munroe.
Mr. Munroe officially joined our great organization on the 7th September 2015.
A Queen's Counsel, Mr. Munroe has excelled in the legal profession and frequently offers insightful commentary on any number of topical issues regarding law, public policy or public affairs generally.
As a candidate in the 2012 general election, Mr. Munroe is no stranger to the local political scene and the party fully appreciates his political ambitions.
The PLP has a sound and historic record of harnessing the skills, knowledge and talents of young Bahamians through public service to further the national developmental objectives of our great country. We are confident that this noble legacy will continue with the addition of Mr. Munroe to our team. Our bench is certainly deepened and strengthened as a result.
A native of Ragged Island, Mr. Munroe's personal story is intrinsically linked to the Bahamian story. He rose from humble beginnings and through education, perseverance, self-confidence and hard work; he became one of the finest legal minds at the Bahamas Bar and a successful businessman in private practice. Munroe also served as the past President the Bahamas Bar Association. We believe Mr. Munroe's keen intellect; love of country and public service will serve both our party and country very well.
Once again, the PLP welcomes Wayne Munroe to our family.
-END—