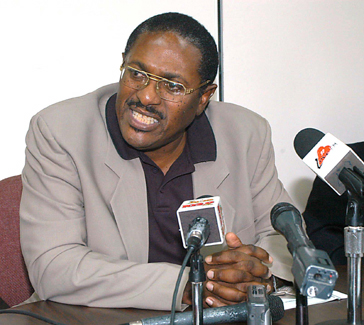 Bradley Roberts
National Chairman
Progressive Liberal Party
Having issued scores of licenses for Web Shop operations; after admitting to the legitimacy of this industry and after agreeing to a Referendum to legalize and regulate Web Shop gaming while sitting around the FNM Cabinet, there is absolutely NOTHING Dr. Minnis can now say to the Bahamian people that can be seen as remotely honest and credible.
He had the nerve to say that "Bahamians will not allow any factional interest groups, be they in government or in the private sector, to attack, demean, or besmirch our democracy and way of life. Bahamians have resoundingly re-affirmed the fact that The Bahamas is NOT a Nation for Sale!"
If Dr. Minnis is referring to Web Shop operators, the PLP reminds him that he sat around the cabinet and approved more than 130 licenses for Web Shop operations that he now conveniently and deceitfully describe as enterprises engaged in "illicit profiteering and financial gain at the expense of the most weak and vulnerable in our society." What a difference an election defeat makes.
For his part, the Rt. Hon. Prime Minister has remained consistent on the issue of Web Shop gaming. He has stated over and repeatedly that the people would decide that he would be guided by the will of the Bahamian people on this Referendum. The Bahamian people have spoken and true to his word, the Prime has ordered the shut down of all Web Shops in The Bahamas with immediate effect.
Not only is Dr. Minnis duplicitous and an unprincipled opportunist, his political posturing and bluster tonight were moot and totally irrelevant.