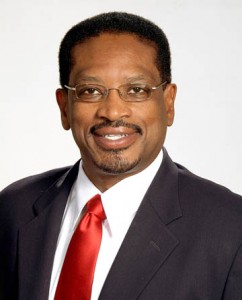 In the words of Marian Anderson, "Leadership should be born out of the understanding of the needs of those who would be affected by it." Killarney's Member of Parliament,  Hon. Dr. Hubert A. Minnis has moved to a new level of accountability and continues to live up to his reputation as a Member of Parliament, who knows that he cannot lead people without understanding their needs. He is an M. P. who sees himself as an employee of the people.  He believes that his employer (the residents of Killarney) should contribute to his plans as representative for the area. With that as the goal, he has officially launched "YOUR PLAN 2012-2017" for the Killarney Constituency.
During his walk-abouts, Dr. Minnis continues to gather information, ideas and suggestions from the 4000+ voters in the area. However, living in an age of technology has allowed him to implement a plan that would allow many more residents to contribute to the plan. To this end, all residents of The Killarney Constituency have been invited to visit the Killarney Voice website online at www.thekillarneyvoice.com and complete a form with their ideas and suggestions for the area. Persons who do not have access to the internet are welcome call the 24 hotline at 225-9898 to contribute.
In completing the form online, residents are asked to 1. Submit ideas  2. Suggest a plan of action and 3. indicate how they can assist personally in seeing that the goals are reached.
All Members of Parliament should have a constituency plan, with constituency involvement. Having such a plan would allow constituents to look back at the plan during a re-election process to see whether or not the M. P. has been able to reach the goals that have been set.
The implementation of "YOUR PLAN 2012-2017"  has put Dr. Minnis as Killarney's representative in a position that makes him accountable to the people he serves. With a working plan in place, members of his community would be in a position to grade their M. P. throughout the course of his term, based on "YOUR PLAN".
"Leadership is understanding people and involving them to help you do a job. That takes all of the good characteristics, like integrity, dedication of purpose, selflessness, knowledge, skill, implacability, as well as determination not to accept failure." ~Admiral Arleigh A. Burke
With this in mind we have to ask ourselves, How much can we expect of a leader who has no standard by which he can be held accountable, and how can he meet the goals set  without  support from the people he represents?
How involved are YOU?  Send in your contribution today!