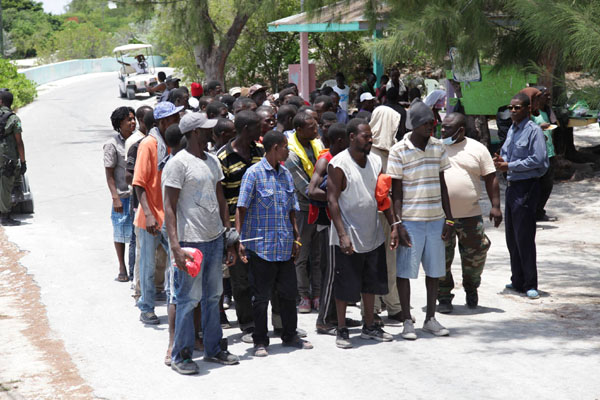 Nassau, Bahamas — Royal Bahamas Defence Force aircraft and patrol craft were in search of a sailing vessel suspected of smuggling Haitian nationals to The Bahamas from the Republic of Haiti reportedly sighted in the central Bahamas on Sunday.
Around 6:30 this morning, Immigration officials informed the Defence Force of migrants illegally landing at Cistern Cay and Staniel Cay in the Exuma chain of Islands. A Defence Force Fast Patrol Craft investigated the reported sighting and confirmed that no migrants had landed at Cistern Cay.
The patrol craft later proceeded to Staniel Cay where Immigration officials had apprehended approximately ninety Haitian nationals for illegally entering The Bahamas. Defence Force patrol craft are currently transporting the migrants to New Providence where they will be handed over to Immigration authority for further processing.