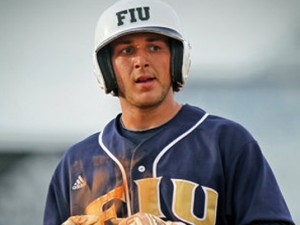 MIAMI (CBS4) – A Florida International University baseball player and two other men accused of raping two 17-year old girls in the Bahamas last year will appear before a magistrate Monday for a preliminary hearing.
During the hearing prosecutors will present evidence to Magistrate Derence Rolle-Davis as to why Garret Wittels, 20, and his two co-defendants, 21-year old Robert Rothschild and 21-year old Jonathan Oberti, should be put on trial.
The trio is accused of sexually assaulting the girls last December at the Atlantis Resort and Casino in Nassau. The men have admitted to having sex with the teens but said it was consensual.
Wittels and Rothschild are both charged with two counts of raping the teen girls. Oberti has been charged with raping one of the teen girls.
Blood tests on the two teens showed no signs of a date rape drug. The tests were administered because police initially thought they may have been given a date rape drug because the girls said they couldn't remember anything from the night of the alleged rape. The tests did show that both women had been drinking.
After his son's arrest Garrett's father, Michael Wittels, said that the friends had met the girls at a casino and that they had followed the men "willingly" to a private party. Surveillance video shows the girls acted aggressively, Michael Wittels said.
Wittels came into the media spotlight last year after achieving the second longest hitting streak in NCAA history.