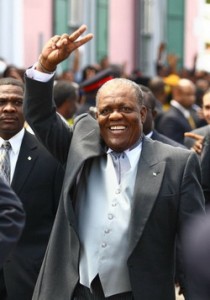 Nassau, Bahamas
— Bahamas Press is following the wicked CORRUPT Outgoing Free National Movement Government and its attempt to massacre the people of the Bahamas, again.
Reports coming into BP suggest a decision by the Cabinet of the Bahamas to land more taxes on the working poor; this time by raising taxes on the tips made by workers.
Sources in the OPM have advised BP of pending changes to NIB contributions in the upcoming 2011-2012 Budget.
What we see is another "BACKSIDE RAPE" on the people of this country is set to begin. We wonder who put this one together, was it Bill "Bacardi 8" Allen or Vargo "Mona" Lying Laing?
The proposal being crafted by the government would levy on all hotel workers and service related jobs a tax of up to 9% on all extra income earned on tips and gratuities. Presently, maids, waiters, online casino owners and bellmen only pay NIB contributions on their base salaries.
We are told a meeting by officials of the Hotel Union was held with shop stewards at Atlantis last week on the upcoming tax, which is set to be applied this coming July.
We are told hotel workers are blue in the face upon hearing of the new measure and have moved to register in droves at registration centers.
"How in the hell this WICKED FOREIGN friendly government could think they could come in this town and commit a "public execution" of Bahamians and expect us to sit idle and just take it? We ga vote them out before they could call an election! They are against us," one irate worker at Atlantis told BP.
Just this week the Ingraham Government moved legislation to allow foreigners to operate restaurants and Bars in this Country. This segment was for Bahamians only, now do you need more proof that this Government loves Foreigners?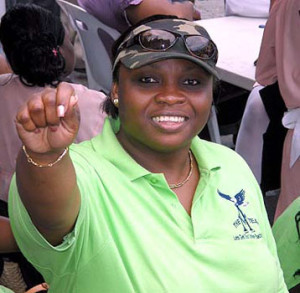 We are told union President, Nicole Martin, has a hard time delivering the news to her Union Members as she also sits on the board at NIB.
Did the president of the Union have anything to do with proposing the new NIB tax on her members? The people should know.
In January of this year the Ingraham Government made increases to NIB across the country; taxing all workers in an already struggling economy.
WE NEED CHANGE!