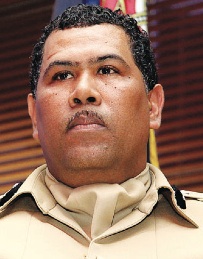 NASSAU, The Bahamas — The Royal Bahamas Police Force has developed and implemented an eight-point plan in order to reduce crime and criminality in The Bahamas.
The plan is tied to the Force's Neighbourhood Community Policing Program and includes the continued deployment of civilian support staff to departments and sections of the Force "where they are best suited" in order to release trained officers from administrative duty to operational duties, among other measures.
Addressing the opening session of the first Regional Community-based Policing Conference Tuesday, Police Commissioner Ellison Greenslade said enhancing police visibility in communities by deploying more officers to the front lines will better serve the public.
"Divisional Commanders and Department Heads will be assessed on their willingness and commitment to this fundamental improvement in their areas of responsibility," Mr Greenslade said.
"Efforts must be made to keep offices in the communities and on the streets as opposed to confinement in police stations," he added.
Mr Greenslade said the continued deployment of police officers to the front lines will also provide "real evidence" that the police are available to interdict crimes and protect citizens.
He said the Force is working more closely with the various communities to encourage community involvement in the prevention and detection of crime.
"This involves continued support of (existing) Neighbourhood Watch Groups and the formation of new groups," Mr Greenslade added.
The Police Commissioner said greater focus has also been placed on crime prevention and the launching of crime prevention initiatives that will prevent crimes from happening in the first place, and on further enhancing the Force's National Crime Prevention Office (NCPO) in recognition of the vital role it plays in crime prevention.
He said the Force will also continue to work "to close the demand gap" by embracing a "citizen focused" approach. This approach involves dialogue with members of the community, taking into account the views of the community.
"Police Forces cannot solve the crime problems of The Bahamas alone," Mr Greenslade. "All citizens and residents of The Bahamas must play an active role in helping to make The Bahamas a safer place to live, work, visit and play."
Mr Greenslade told participants from 19 regional and CARICOM countries that the Royal Bahamas Police Force recognized "many years ago" that Community-based Policing would be of invaluable service in the fight against crime.
He said the key to its success is having every Police Officer embrace the concept of neighbourhood policing.
"Every police officer must see him or herself as a neighbourhood or community police officer and that they have a significant role to play in engendering community support," Mr. Greenslade added.